In your research on traveling to Iran, you may have come across Monar Jonban, also known as the 'shaking minarets', in Isfahan, but did you know that there is an even older one in Yazd?!
Tall and alone, the Monar Jonban of Kharanegh has endured the intense punishment of time while still standing. Not only is it still standing, but the over one-millennia-old minaret is also still holding on to its unique feature as well. Come along with goingIRAN to see one of the oldest structures in Iran!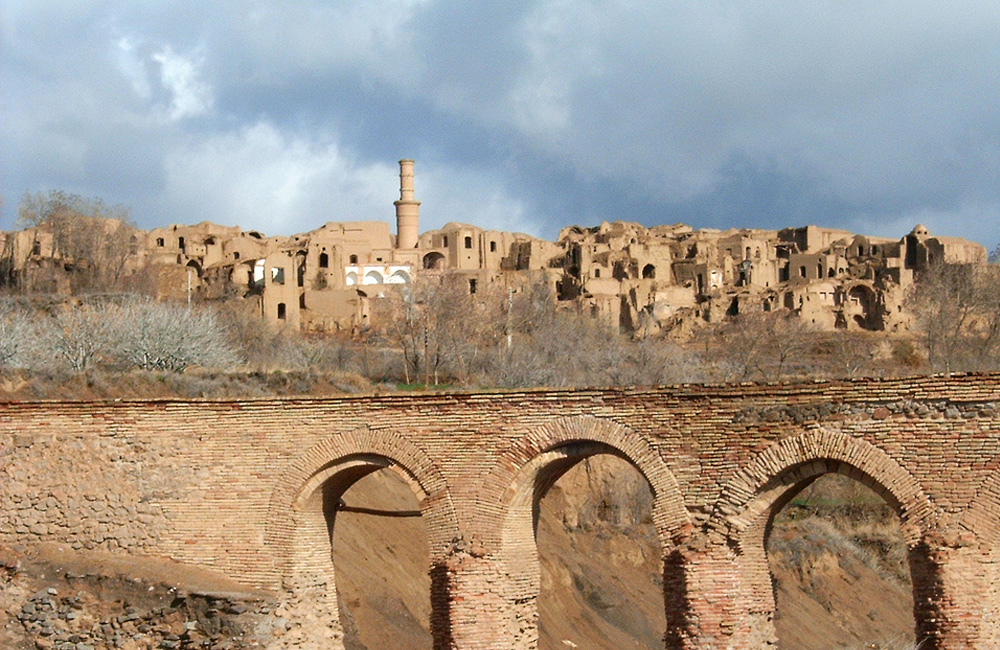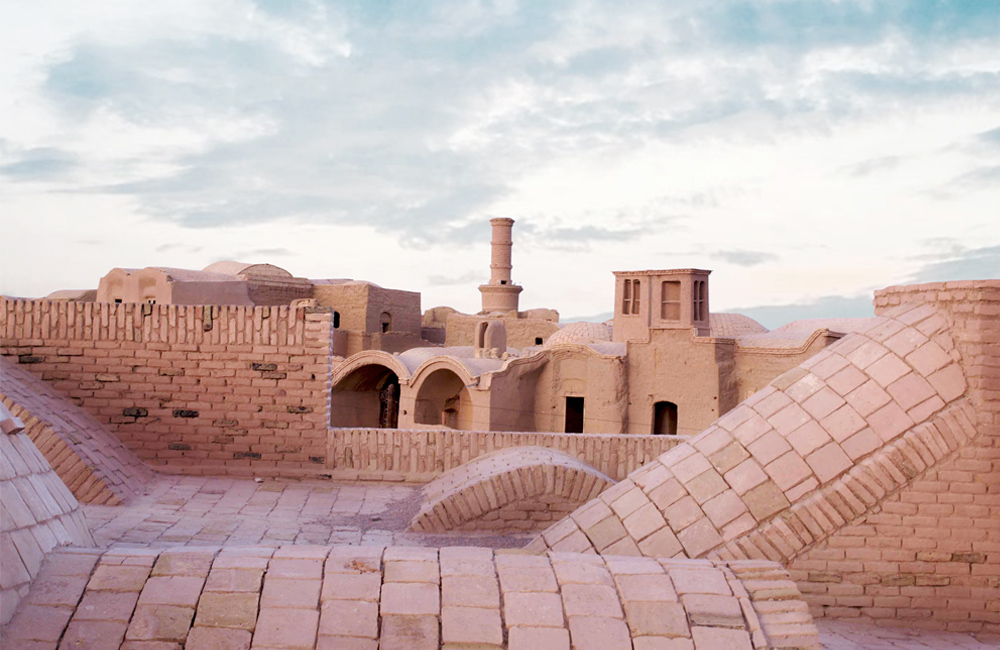 Monar Jonban Kharanegh's Antiquity
For those who've visited Isfahan before and seen the Monar Jonban there, can tell you they're well over 700 years old. Being in the heart of Iran's third most populous city, they're very well preserved and attracting the attention of many tourists still.
Ardakan, on the other hand, is a very small town in Yazd, Iran. Being a part of the Province of Yazd, does put it on the map for historical and cultural tourism. However, still not as much as the other bigger, more frequented locations in the province.
That being said, the shaking minaret (Monar Jonban of Kharanegh) is still standing without any help, since the Seljuq Dynasty. That's over 1,000 years ago! Even though the small adobe town around it has fallen into picturesque ruins, the minaret is still their shining light in the desert.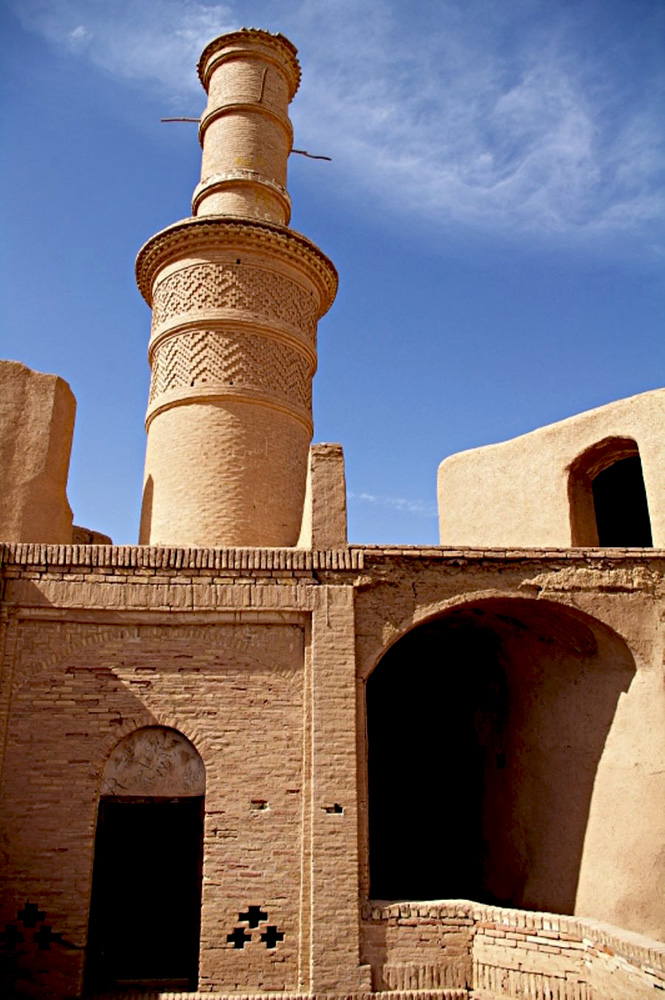 What's Shaking at Kharanegh's Monar Jonban
If you don't already know, monar or menar in Persian means minaret and jonbon means moving/shaking. It couldn't be more fitting. For years, architects have been baffled by the construction of these minarets.
To this day, nobody has found out what makes these minarets swing and sway so freely on their own! Consider that no iron beams have been used to build these architectural marvels… Perhaps it's this ability to move so nimbly that has allowed them to still be standing around after so many centuries.
The three-story minaret has survived extreme winds, earthquakes and blazing heat from the sun, many centuries on end. It's comprised entirely of adobe and bricks and features some nice brickwork patterns in the middle of cylindrical body.
It stands on the north side of the Jameh Mosque of Kharanegh (not be confused with the Jameh Mosque of Yazd and Jameh Mosque of Isfahan). Interestingly, the ancient minaret is even older than the mosque itself!
Monar Jonban of Kharanegh also used to have a top piece made from wood. However, do to it be damaged and becoming crooked, over the centuries, the locals have dismantled it and brought it down.
A very interesting feature that can also be seen at Monar Jonban Kharanegh are its two-way staircase. Inside the minaret, two separate spiraling stairways allow for the entrance and exit of people. The stairway starts at a width of 60 – 70 centimeters at the bottom and decreases to a narrow 40 – 50 centimeters at the top.
This same feature can also be seen inside one of, the younger, Jameh Mosque of Yazd's minarets. Do you think the architects had seen this one before designing the one in Yazd, some 200 years later?
    Befor Travel To Iran Read The Article "Everything About Internet Access in Iran"
    Recommended Reads | Credit Card in Iran
City/Town: Ashkzar – Yazd
Address: Kharanagh Ancient Arg, Kharanagh Town, 70 Asia Expy
Operating Days: Everyday
Operating Hours: 24 hours
Typical Price: Free
Neighborhood: Kharanagh Ancient Arg – Kharanagh Old Bridge