'Isfahan, nesf-e jahan', translates to 'Isfahan, half of the world'. This is the saying that Isfahan is known by in Iran and the tourist community all around the world.
Beautiful green and floral boulevards, historical bridges, ancient mosques and minarets and centuries-old houses.  Connecting to each other through antiquated alleyways, all these elements have come together to create a unique and vibrant city for visitors and travellers.
The splendid view of the Zayande Rood River (Iran's largest river) and the monumental bridges that cross over it have given this stream of water its striking beauty.
So much so that visitors of these bridges are known to have spent the entire night walking along them to admire their magnificent changing views and to be a part of the bustling company of the city's exuberant people.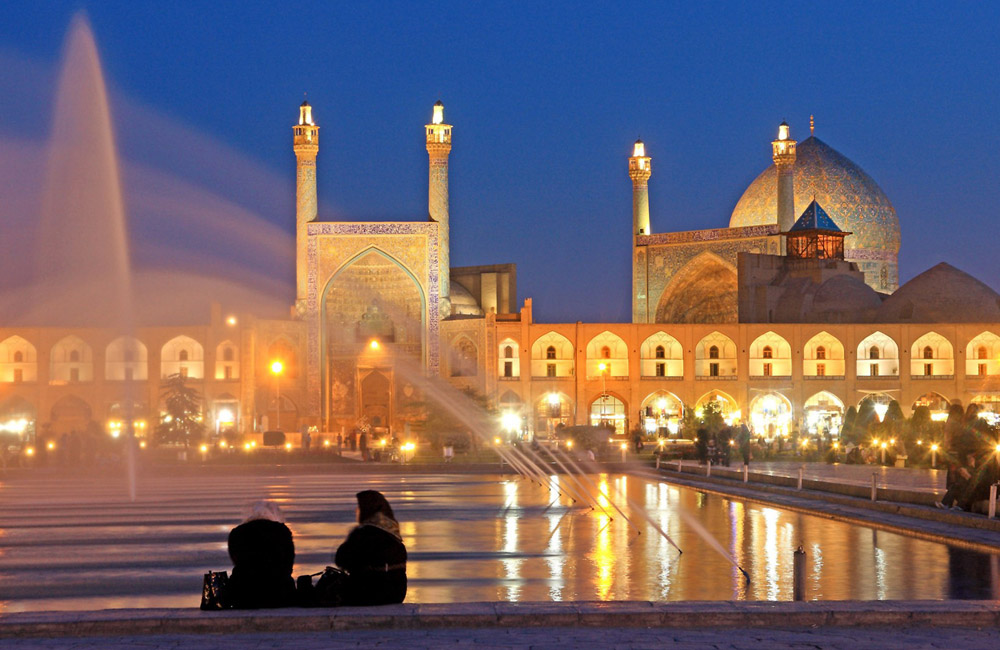 Isfahan in the Eyes of UNESCO
The city's Naghsh-e Jahan Square (recognized as one of the world's biggest squares) is a major historical hub.  As an official UNESCO World Heritage Site, it connects the Ali Qapu Palace, grand bazaar and two of Isfahan's biggest mosques.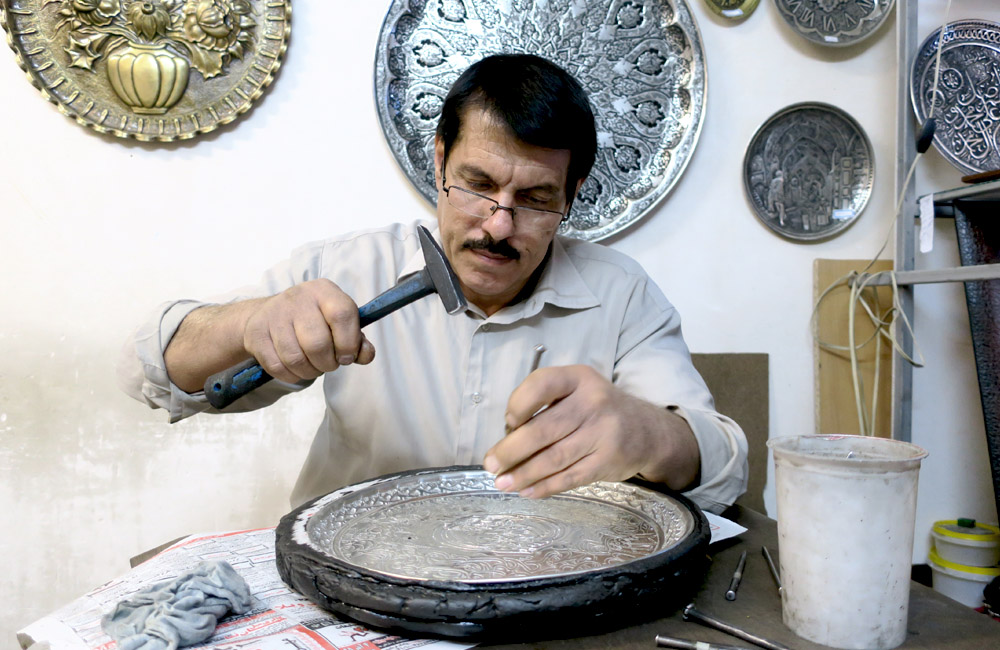 Exploring Iran's Former Capital, Isfahan
Strolling through the mighty Naghsh-e Jahan square while watching Isfahan's renowned metalwork etch artists (an art form known as ghalam zani) creates a truly memorable experience for all tourists and visitors alike.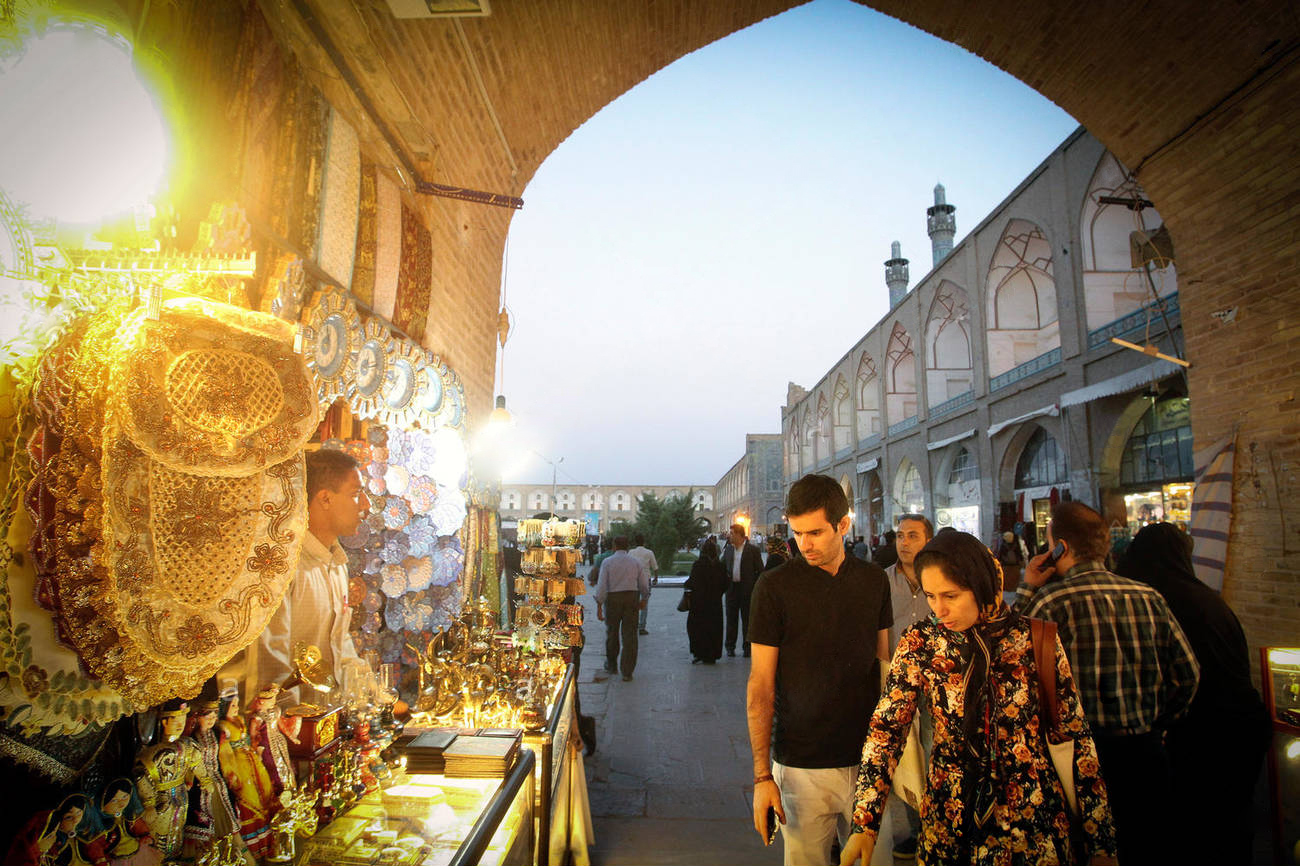 Spend unforgettable nights in the old Armenian neighbourhood of Julfa, with its never-ending old fashioned cafés and sharbat khaneh, 'nectar houses' (juice bar/shops). Also, visiting the Vank Cathedral and museum of this neighbourhood is a definite-must for every visitor!
Admiring the bridges' beautiful reflections in Zayande Rood at night or walking along Chaharbagh Boulevard (Four Gardens Boulevard) during the day, are highly suggested. They are definitely experiences that travellers and tourists don't want to miss in Iran!
Don't Just See, Eat Isfahan!
Not all in Isfahan is only for viewing. Some of it, is edible too! While you're here, try out Isfahan's renowned traditional Biryani dish; guaranteed to fill up hungry travellers of any size.
If you're looking to satisfy your sweet tooth, try the city's unique Gush-e Fil (elephant ears) pastries with doogh (yoghurt-based drink). If that doesn't do the trick, try out the cinnamon tea, sohan (Persian brittle toffee) and poolaki (traditional crystalline sweets) at the Abbasi Hotel!
When in Isfahan, there is little you can do to go wrong. Every turn will have a mesmerizing piece of history or wonderfully delicious treat that will soothe your soul!
     Recommended Reads | isfahan's top five destinations
     Recommended Reads | jameh mosque of isfahan
tp