Like a huge hen, it sits on a massive archive of some of the globe's most renowned masterpieces; Tehran's Museum of Contemporary Art has the distinguished and most comprehensive collection of Western works in all of Asia!
It falls nothing short of a well-rounded international-level contemporary art museum. Featuring many of the biggest names in Eastern and Western visual arts, it is no wonder why many tourists and visitors of Iran go there, while in Tehran.
Come along with goingIRAN and check out one of Iran's top museums located in your favorite mega-metropolis!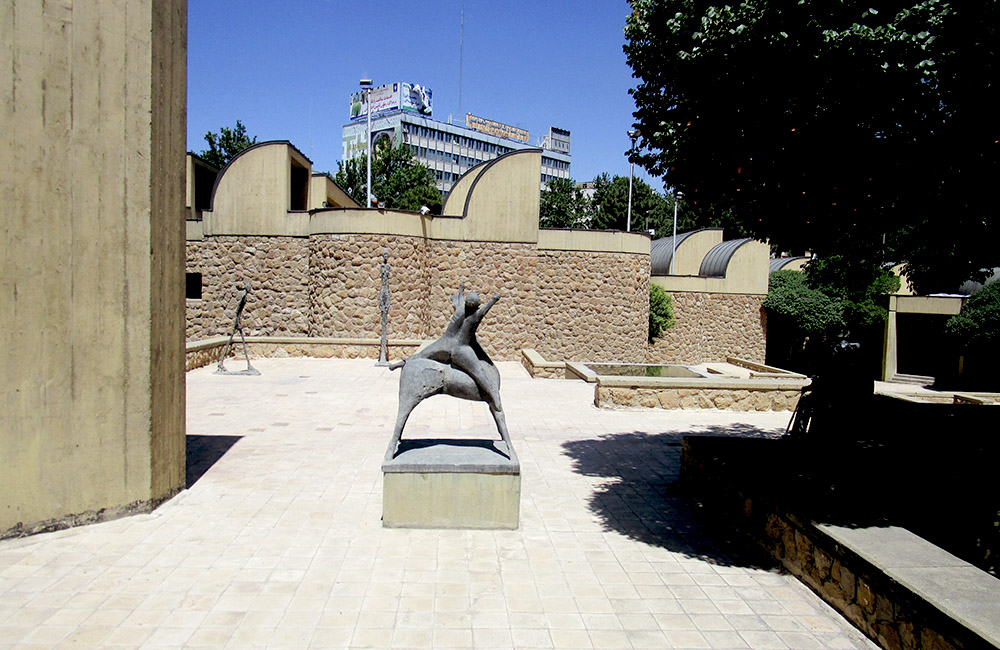 The Contemporary Museum's Past
Being constructed prior to the Iranian Revolution of 1979, Tehran's Museum of Contemporary Art and its collection have been through some turmoil.
After the establishment of the Islamic regime, many of the paintings and statues that were once on display had to be removed. With a strong regard for censorship, the new government took big strides in getting rid of many of masterpieces.
Although in the end, the resistance and admiration of the Iranian art lovers and enthusiasts for the cherished works allowed them to be stored in the underground basement, rather than being destroyed!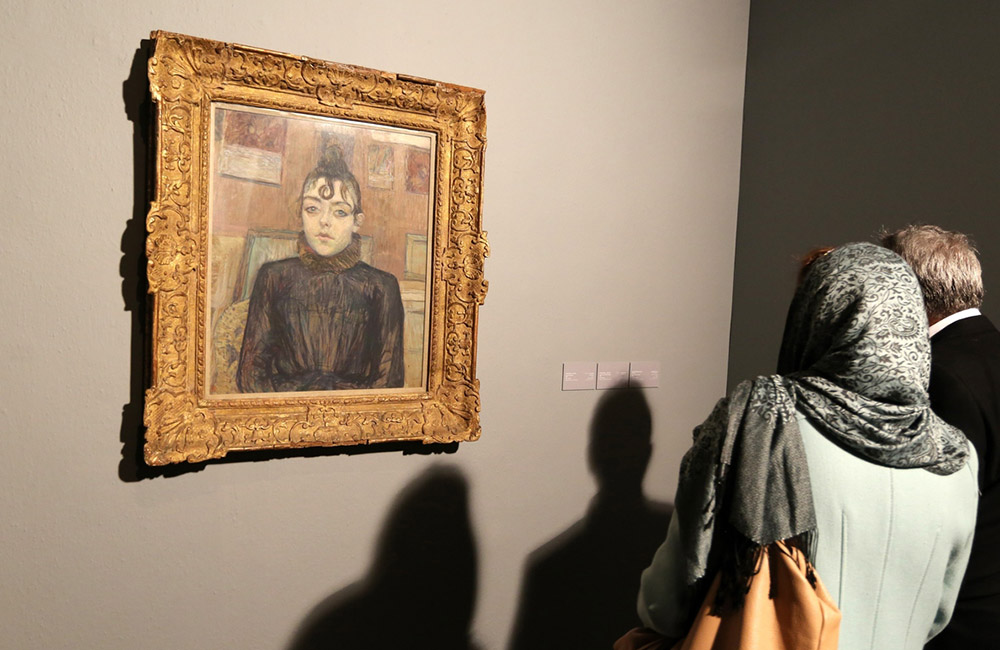 The Museum's Features
The 2,000 meters squared area building sits in the center a beautifully constructed park, filled with statues crafted by various Iranian and foreign artists.
The architectural design of the building itself, is also a very valuable piece of contemporary art itself! Designed by Kamran Diba, the building has been shaped to the influence of traditional Iranian architecture.
The building is a fusion of many aspects of modern and traditional Iranian-house structure, along with its inner space reflecting the deep intricacy of Iranian cultural philosophy. It also has influences of the badgirs seen in desert-climate architecture.
The architecture of the building is so attractive that even without consideration for the work on display, visitors find themselves in true wanderlust within its walls. Finding their way through the maze-like interior and around the countless different world-class pieces is nothing short of one of the richest cultural and artistic experiences they can have!
Among the many smaller galleries, Tehran's Museum of Contemporary Art always has two artists on display from its archive. Whether it be names like Vincent Van Gogh, Salvador Dali, and Andy Warhol alike, there will be something incredible in store for visitors to see.
Tehran's Museum of Contemporary Art is the center stage for all of the important activities and events of visual arts in Iran. Every big and major event, featured in Tehran, will be hosted in this museum.
Some of the biggest names in contemporary Iranian artists can also be found here, sometimes even alongside some up and coming and promising new artists.
| Befor Travel To Iran Read This Articles

how you can use Credit Card in Iran

Everything About Internet access in Iran
City/Town: Tehran
Street Address: Next to Laleh Park, North Karegar Ave
Telephone: (+98-21) 88963200
Website: http://www.tmoca.com/home/
Operating Days: Every days (Except Saturday and religious holidays)
Operating Hours: 10 am – 6 pm (Friday 3 pm – 6 pm)
Typical Price: 250.000 Rils.