The breathtaking Qavam House, often referred to as Narenjestan-e Qavam and Qavam Garden, is a multi-centuries-old Persian Garden and luxurious royal mansion that's constantly frequented by the arrival of tourists in Shiraz, Iran.
Located in an elite upper-class neighborhood of Shiraz city, this extraordinary Persian Garden and house is one of the most beautiful in Iran. No wonder it's a UNESCO World Heritage Site!
All right folks. Make sure you have your camera batteries fully charged and memory cards emptied as the Qavam House is no place to come unprepared. For those of you keeping it old school and shooting with film, don't forget to pack a couple extra rolls!
Come along with goingIRAN to see discover more about this famous Persian palace and garden!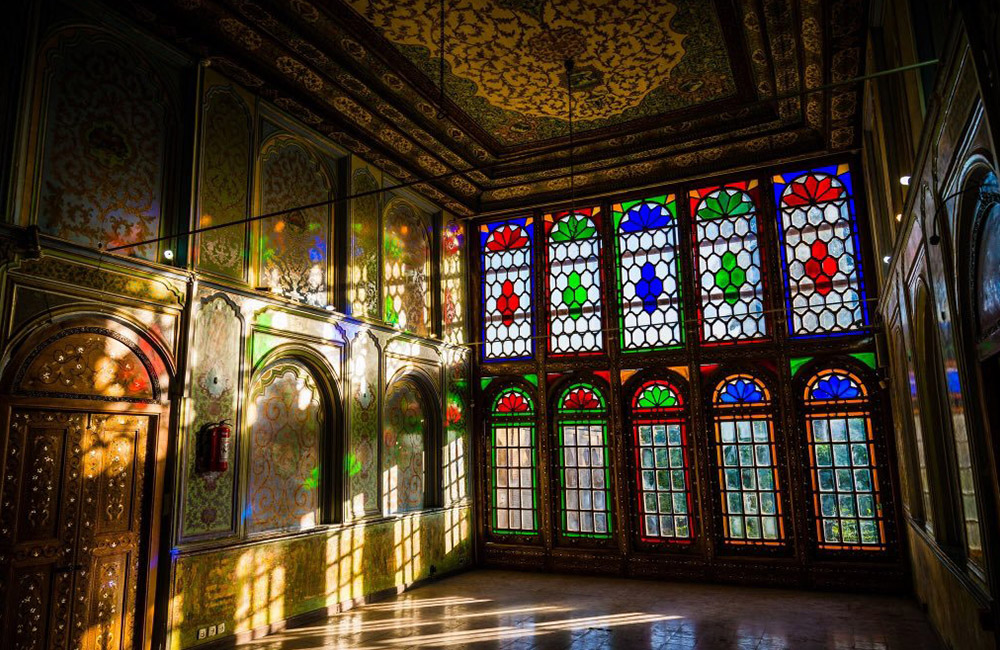 The History of Narenjestan-e Qavam
The Beautiful Persian Garden and House was built during the reign of Nasir Al-Din Shah of the Qajar Dynasty. The project was accomplished under order of, Ali Mohammad Khan (Qavam Ol Molk II) and his son, Mohammad Reza Khan (Qavam Ol Molk III).
The precise years of Qavam House's construction is between the years 1879 – 1886 and was designed by Mirza Ibrahim Khan.
Originally, the Qavam family were wealthy merchants from the city of Qazvin. However, they became affiliated with the government during the Zand Dynasty and continued their involvement all throughout Qajar Empire, right to the Pahlavi Dynasty.
In 1966, the house was donated to the University of Shiraz and is now an official museum (Narenjestan Museum).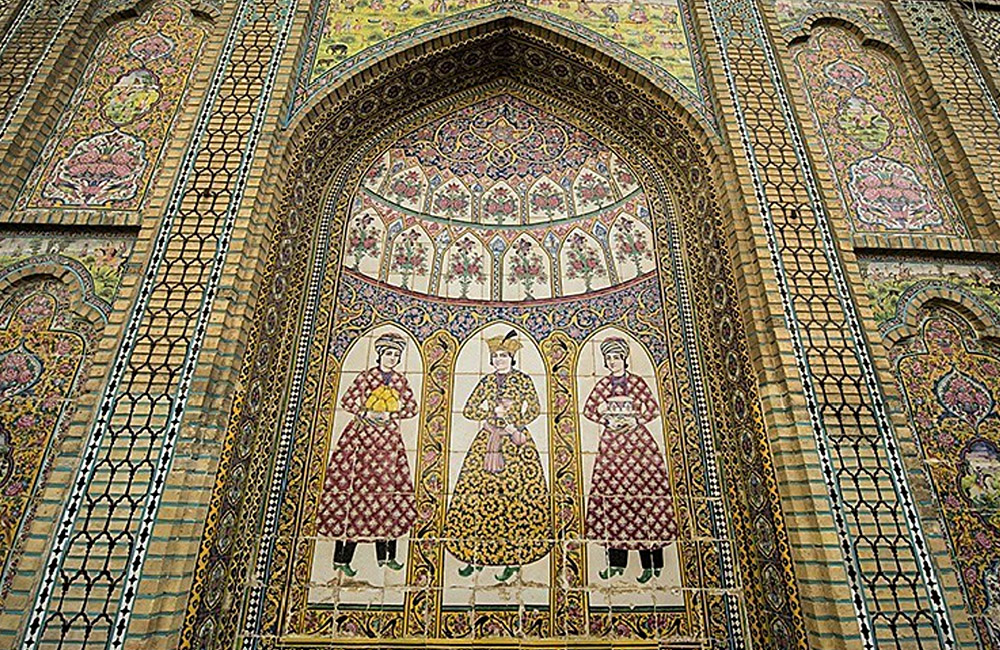 The Awe-Inspiring Qavam Garden and House
The enormous property encompasses a massive 3,500 meters squared, while the Qavam House, or better yet mansion, takes 940 of those meters to itself!
All we can say is, just get ready to be 'wowed'. Entering the Qavam Garden through the main southern entrance, visitors are instantly transported into another dimension. In this new realm, you are about to experience one of the highest levels of beauty you are ever going to see!
The stroll through the lush and extremely tastefully decorated UNESCO Garden is a good warm up for what's in-store at the Qavam House up ahead. Tall symmetrical palm trees, citrus trees and so many flowers that you'll need a quantum-arithmetic formula to keep count of!
The mesmerizing garden and its refreshing pool lead you through the beautiful landscape towards glorious Persian house.
The entire exterior and interior of the Qavam House is completely adorned in the widest variety of decorations. At the spectacular Qavam House, tourists will be able to find just about every facet of traditional Persian art and architecture.
Gorgeous displays of woodwork, mirrorwork, tilework, stained glass, frescoes, bas-relief carving, plasterwork, brickwork, muqarnas, vaulted ceilings, metalwork, calligraphy and stunning Persian paintings of animals and floral motifs!
Yes – This imperial summer abode not only features these techniques, it's entirely made of them! Not even one centimeter of this amazing Persian house has been left unblessed by the hands of the masterful Persian craftsmen. Every single room, wall, ceiling, door and window has meticulously detailed!
| Befor Travel To Iran Read This Articles

how you can use Credit Card in Iran

Everything About Internet access in Iran
City/Town: Shiraz
Address: Narenjestan Qavam Garden, Lotf Ali Khan Zand St., Zeynabiyeh Blvd.
Operating Days: Every day
Operating Hours: 8 Am. to 6 Pm.
Typical Price: 200.000 Rls.
Neighborhood: Atigh Jeme Mosque – Nasir Al-Mulk Mosque – Shahcheragh Mosque