Shiraz's Hidden Gem: Masjed-e Nasir Ol Molk
Although many of the historical attractions of Shiraz are very obvious from afar, Masjed-e Nasir Ol Molk (Nasir Ol Molk Mosque) sits silently and unpretentiously just as any other traditional mosque in Iran. However on the inside is nothing less than what seems like a building filled with precious colorful jewellery. Walk into this mosque during the morning hours and be absolutely filled with wonder and amazement. Extensive use of fine intricate decorative tiles and glasswork are what caused the construction to take twelve years. Come along with goingIRAN to learn and discover more about this attraction!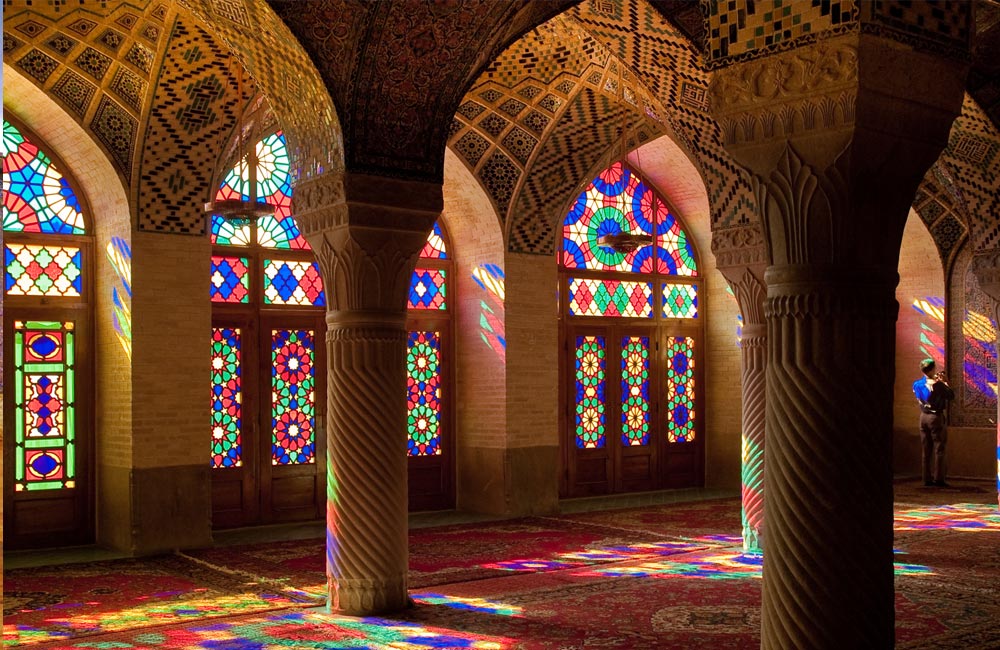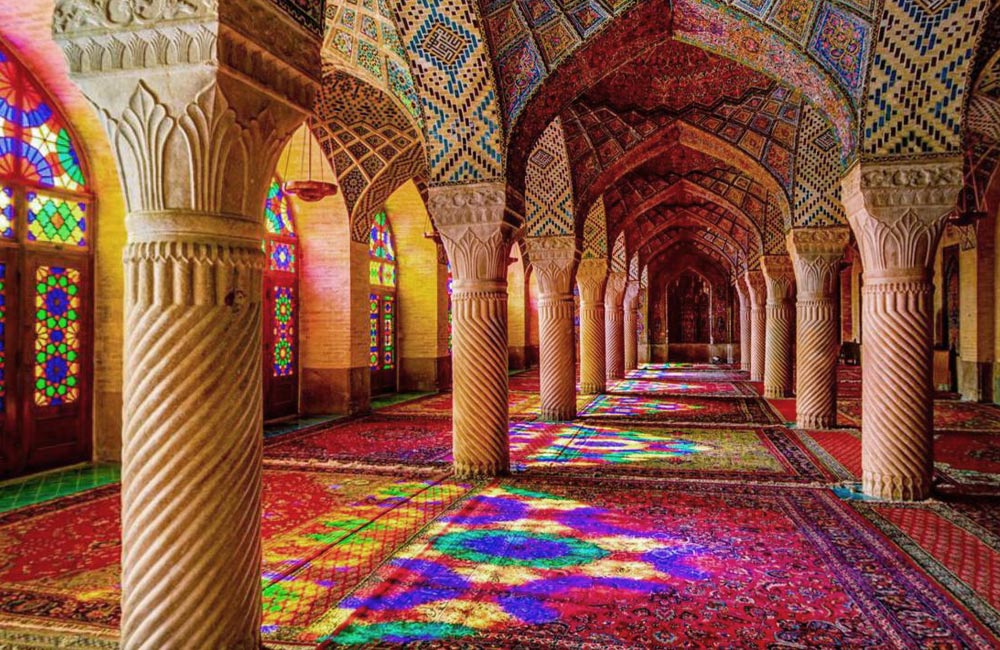 The feature that makes this mosque unique and truly mesmerising is the substantial use of stained glass. Designed to only catch the morning light, belated visitors will have missed the awe-inspiring view by noon. The spectacular view of the many colors of light shining onto the beautiful patterns of the Persian rugs creates quite the atmosphere. Travellers and visitors are stunned at witnessing the dance between the intricately painted arches, niches and dome with the brilliant light. Also referred to as the Pink Mosque, it is one of only a handful in the world that has stained glass.
Tourists that have visited this magnificent house of prayer in the past have attested that the atmosphere created here in the morning can truly only be of a holy nature! When in Shiraz, make sure to begin one of your days by visiting this gorgeous house of worship. It'll make your day!
City/Town: Shiraz
Address: Nasir-oi Molk Mosque, Lotf Ali Khan Zand St., Zeynabiyeh Blvd., Zand St.
Operating Days: Every days
Operating Hours: 8 – 11am and 2:30 – 5pm
Neighborhood: Vakil Mosque – Narenjestan Ghavam – Shah Cheragh Tomb