Kish Island, Iran, widely renowned for its amazing free-trade zone shopping experience, recreational activities and historical sites , holds quite a special gem in its back pocket; a glimpse of the extremely rare Hawksbill Turtle.
Every year, between the months of March and April these rare and ancient residents of the sea come to shore. Laying 50 – 200 eggs at a time, only about 1% of the hatched offspring make it back to the nest. Come along with goingIRAN to learn and discover more about this amazing attraction!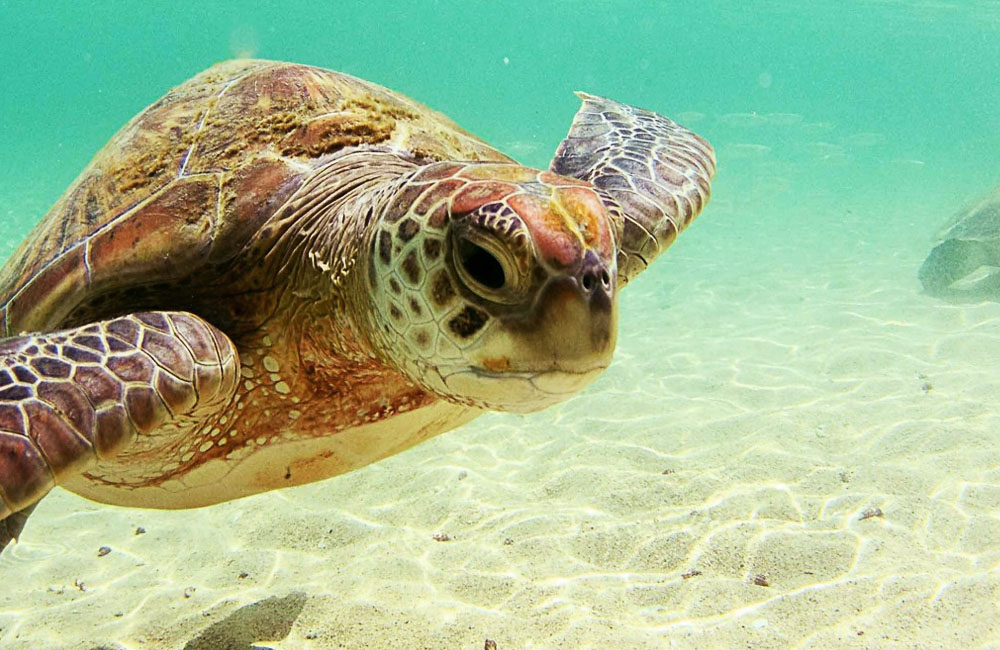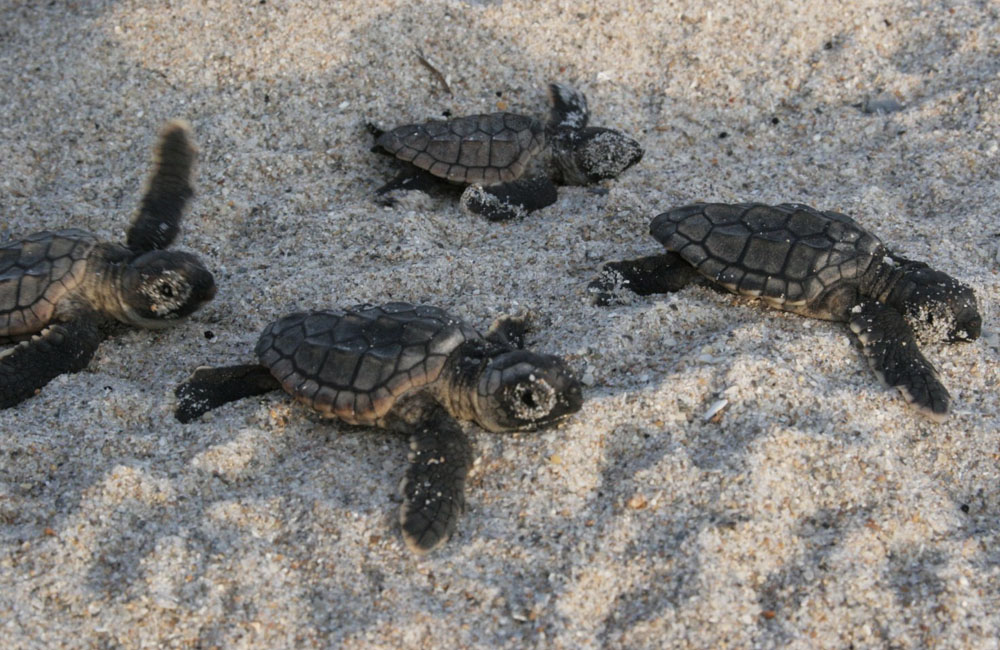 The Endangered Hawksbill Turtle
Of the oldest animal species still roaming the planet, the Hawksbill turtle has transcended over 200 million years to be with us today. These deep water dwellers have been known to reach a size of over 1 meter in length and weight of 60kg!
Evolution has given them mesmerizing multi-colored shells and turned their claws into big swimming fins. Although they've managed to survive for such an epically long time, their population has been on a steep decline since the 1800's.
For reasons none other than habitat degradation, wildlife trade, poaching and incidental capture these magnificent creatures are fighting to stay alive. Lucky for them, their frequent visiting of the safe and peaceful coasts of Kish Island has been a big help in their survival.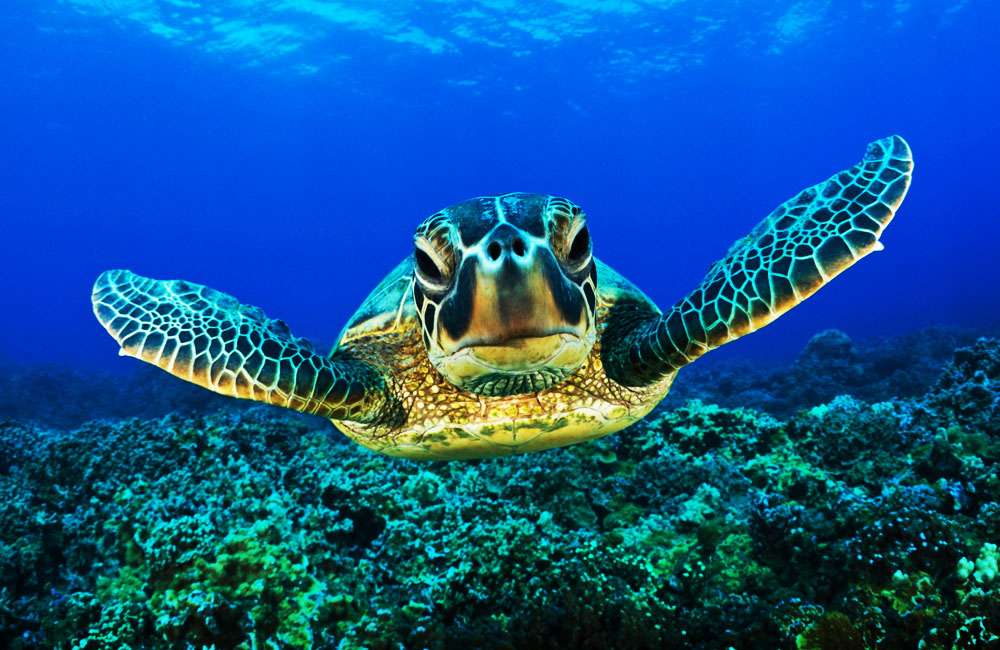 The Hawksbill's Sunny Paradise on Kish
It's a relief to know that not all is headed straight for doom. Being the sunny, chill island of Iran for humans, Kish seems to be just that for these old turtles as well!
These ancient creatures have been under the protection of Iran's Environmental Conservation Organization of Kish Island for the past 14 years. Every year, this national organization has looked after the hatched turtles in making sure they make it back to their nests in the ocean.
Since their tagging and tracking program began a little over 5 years ago, the Iranian organization has confirmed the return of over 7,500 turtles to over 200 nests!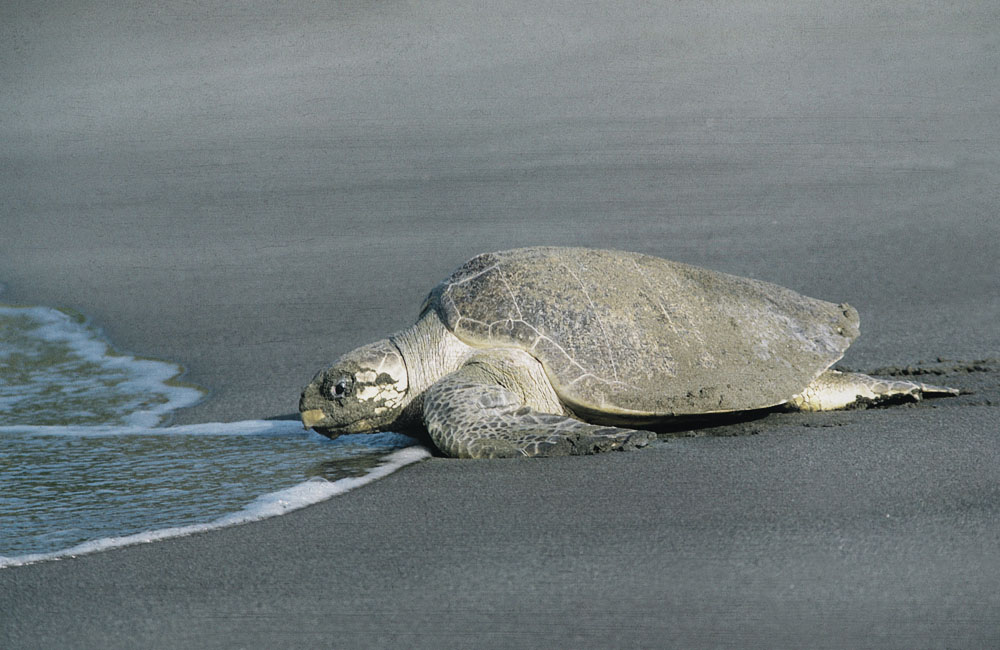 Visiting the Endangered Turtles
As Kish stands to be an island of a great many experiences, some say this might just be the greatest one. As this beautiful species is under protection, it has also opened the door for their observation.
Visitors and tourists of the paradise island are able to catch a glimpse of this magnificent creature's life cycle beginning. Every spring, tourists are allowed access to check out the beaches that are most frequented with these colorful beauties.
Of course you need prior permission from Kish's Environmental Conservation Organization; however this step is the responsibility of the tour provider. Travelers need not worry!
The perfect temperatures of the spring evenings on the white sandy beaches of Kish make this such a phenomenal experience. Many photographers can be seen, catching these beauties visiting the glorious shores of Kish at sunset!
There is even a brief two-three week period at the end of March and beginning of April when you can witness the Hawksbill mothers come to shore and their previous babies hatching and running for the sea at the same time!
     recommended reads | Other kish Island Attraction