Although the Island of Kish is best known for its leisure and recreation, it's still a part of the Persian land – which means that you can definitely count on seeing some ancient ruins. Dated to be at least 800 years old, what remains of ancient 3 in Iran still draws much attention. This little town (~3km squared) has been long referenced-to by the famous poet Saadi, alongside Iranian and Arab historians. Although much of it is in ruins today, visitors can still get a peek at some fine examples of ancient Persian architecture here. Come along with goingIRAN to learn and discover more about this destination!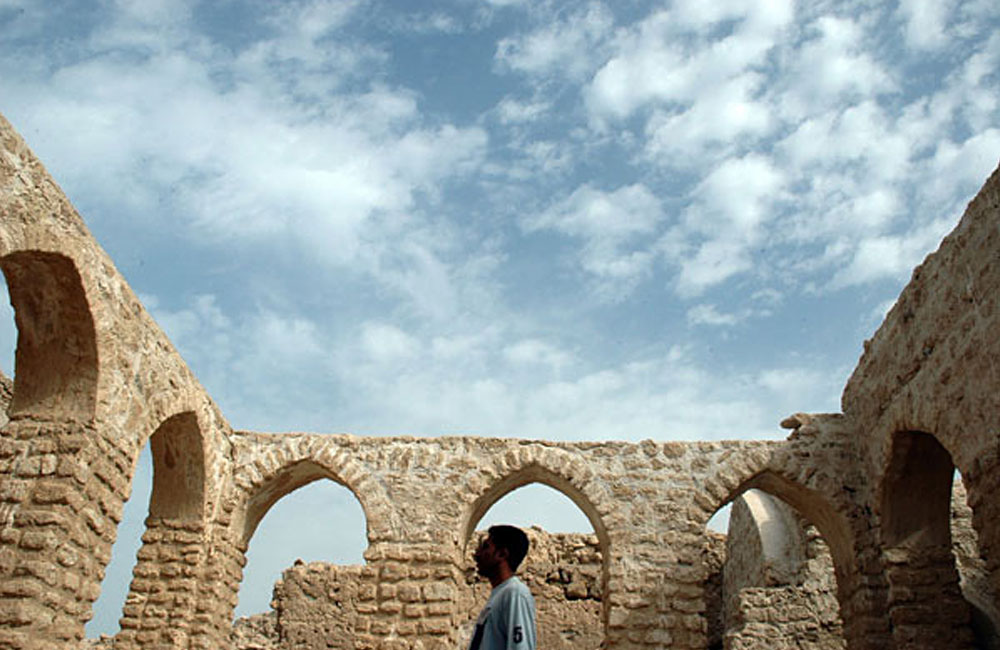 Harireh City's Layout
Located on the northern coastline of Kish Island, the city of Harireh sits 10 meters above sea level. Its prime location by calmest waters of Kish's shores gives it easy and convenient access to the sea for fishing. Geologists and archaeologists both agree that its location was very logically and strategically chosen. Its architectural style, as well, has been said to differ from many of the ancient Persian cities; being extroverted rather than a defensive-introverted style of architecture. Among the most noteworthy remaining structures is the Aristocrat Mansion, the industrial and factory zone and the bathhouse (hammam).
The Nobles of Ancient Harireh City
The Aristocrat Mansion (Khaneye Ayun) is reminiscent of the old multifamily abodes of the past, as seen in Yazd, Isfahan and Kashan. Aside from its sheer size and many living spaces, the property also features star-shaped decorative tiles; similar to the ones used only in significant buildings such as Takht-e Soleiman and Soltanieh. Surely having been imported, the discovery of so many of these decorative tiles reveals the immense wealth of the mansion's owner.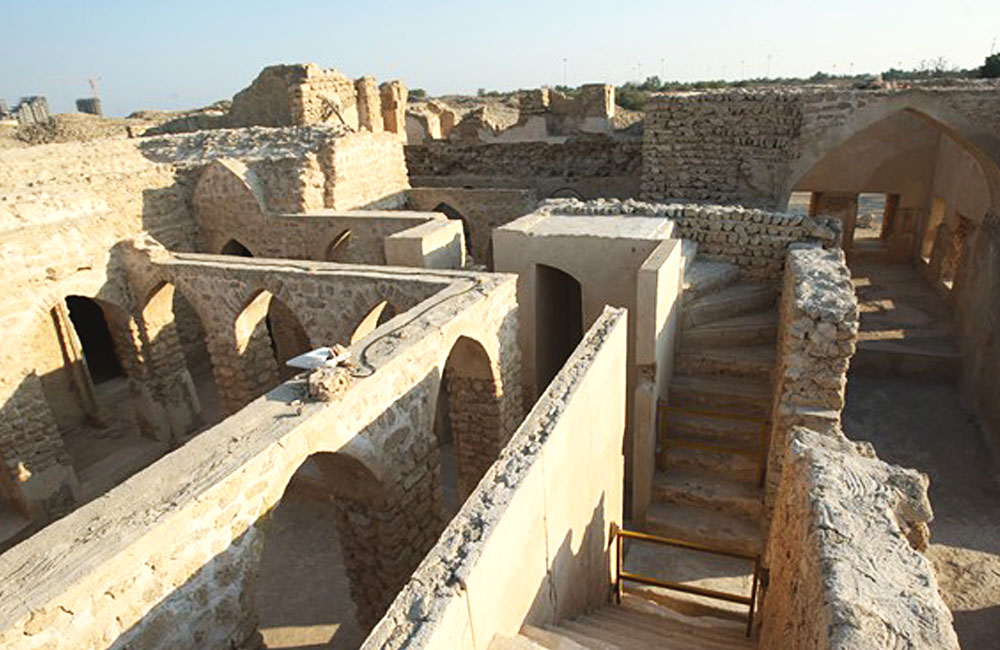 The Ancient bathhouse
Historians claim that, due to its varying structural design, the current Hammam or bathhouse belongs to two time periods; the Ilkhanid (or Ilkhanate) and Teymuri Dynasties. It has all of the features of a traditional public bathhouse (Sarbineh, hot bath, as well as a big and small rinsing pools) tucked away in a compact 500 meter squared area. Its small size also hints that it is most likely a private bathhouse and belongs to the owner of the Aristocrat Mansion.
Harireh City's Industrial Zone
The industrial and factory region of the city is located right on the shoreline of Harireh. In this area, there are many buildings and facilities whose functions still remain a mystery. Multiple underground wells and horizontal canals have been discovered among the structures. Although their purpose is not certain, some locals believe that they were somehow associated with fishing, pearl fishing and coral collection. Another theory also says that these canals and pathways could be escape routes; built in case of a sudden enemy attack. Close to these canals, are also some strange rooms never before seen anywhere in Iranian architecture; rooms with faintly slanted floors (north to south) with etches in them. The strange design on the floor is made from a combination of powdered coral stone and limestone. Some believe that these little rooms were used in the captivation and processing of oysters and shellfish. Contrastingly, it has been said that if they were, indeed, used for such purpose some remains of seashells should be found; which they have not. The most convincing theory that other archeologists have stated is that similar designs have been seen in Arab countries, where such rooms were used for the storage of dates and the extraction of their syrup!
       Recommended reads | Other Kish Island Attractions
Don't miss one of the top Kish Island attractions during your visit! This location is great for taking pictures of rustic and old-ruin scenery. Although there is lots of shade around, beat the heat and check out the antiquated city early in the morning and work your way down the rest of the island!
      Recommended reads |  Amazing national Museum of Iran