For those who have visited Iran and possibly the ones who have done an amazing job at their research prior to going, the name 'Kish Island' most certainly rings a bell. However, the bell it usually rings is one that sounds something like 'awesome recreational activities' or 'ancient city'. One thing is for sure, not many people initially think of Kish to be an extraordinary place to shop! The beautiful resort island of Iran is actually a Free Trade Zone. This means that most of the merchandise whether it is electronics, cosmetics, clothing…etc. You name it, it's tax free! Come along with goingIRAN to learn and discover more about this destination!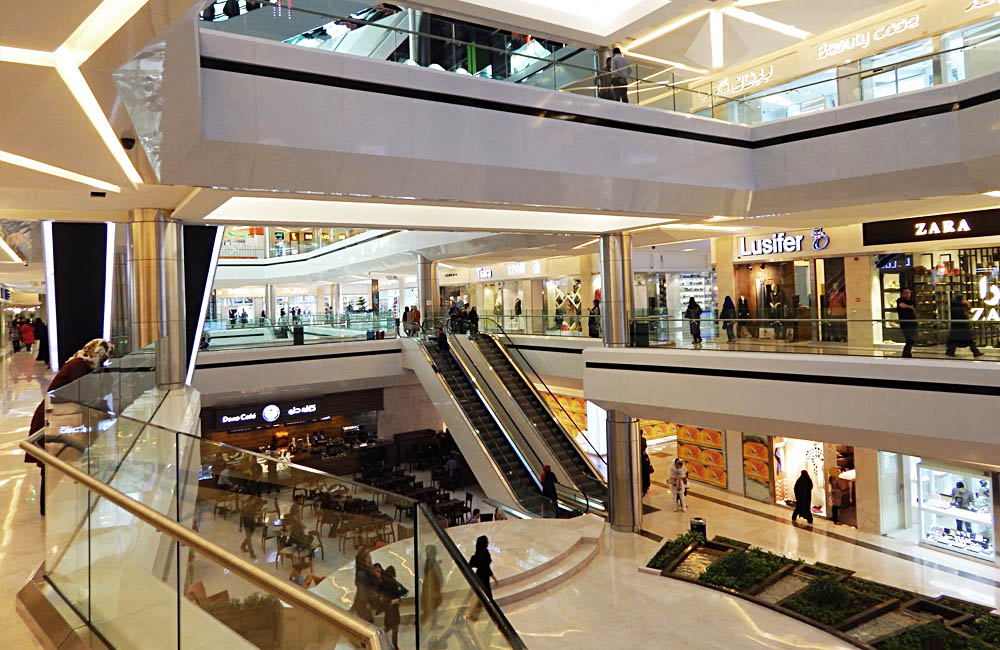 The Island Shopping Craze (Kish Island)
Many of the Iranian locals that visit the gorgeous island of leisure and good-times do actually come just for relaxing. On the other hand, by the second of third day, they are bound to duck into a shopping mall or two, maybe just innocently looking for a pair of flip flops to wear to the beach.
As you walk into one of the island's many shopping centers in search of your new flip flops, your eyes are bound to catch a couple of other things you've been meaning to buy. That's when it the big secret is revealed!
Although a lot of Kish's local visitors know about it being a Free Trade Zone and the jaw-dropping prices that come along with that, many still don't. Many realize it during their visit and end up buying an extra bag to fill and take back home with them!
Maybe you're not a compulsive shopper. Maybe for you, it's just a new lens for your camera or that pair of shoes you'd been looking for, for months. Whatever it is, you can bet on finding it and getting one of the best deals possible!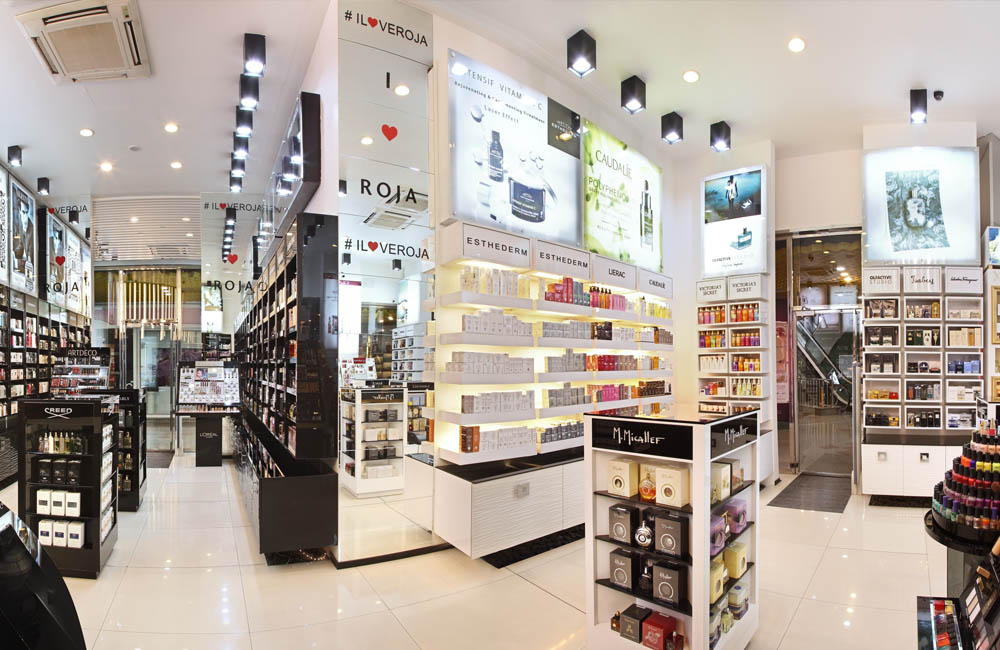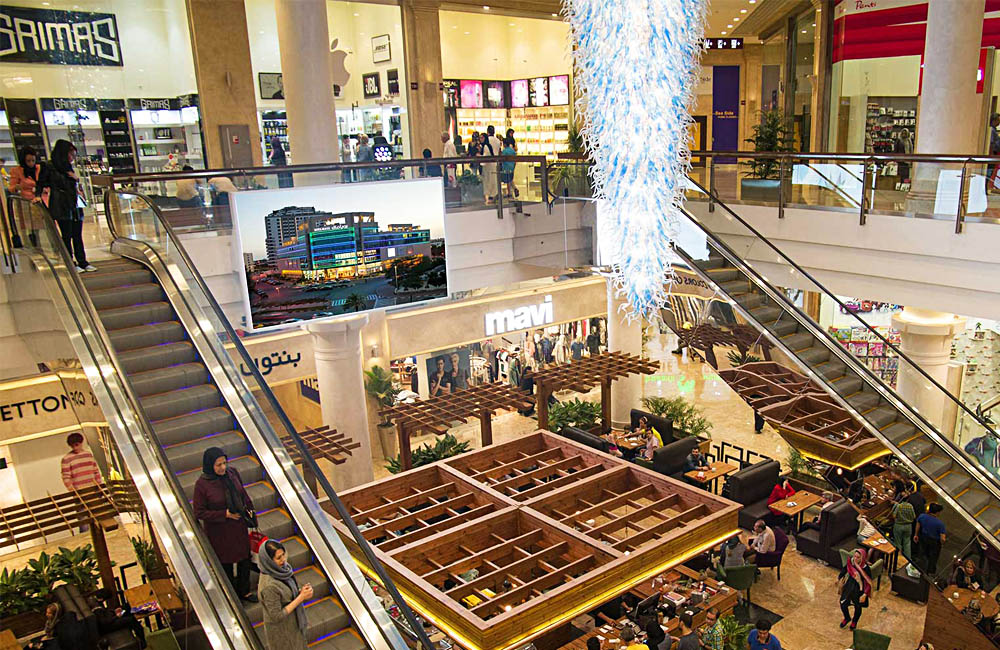 Where are These Shopping Malls?
Lucky for you, eager consumer, Kish doesn't have just a couple of big shopping centers. It's actually got twelve! Ranging from luxurious modern malls to outdoor markets, you'll be able find anything you're looking for with its own unique experience!
Most of these malls have tens of thousands of square meters filled wall to wall with shops, restaurants, cafes and boutiques. If you look around long enough you will come across more familiar brands than you'd ever thought you knew! Check out the list of all the malls you'll find them in below.
Names of the Island's Many Shopping Malls
Kish Commercial Center (also Kish Trade Center) is one of the largest on the island, housing over 470 shops.
Pardis 1 and its newer more modern sibling, Pardis 2; the latter is recognized as an international mall with over 230 shops, boasting some of the biggest brand names in the world!
Marjan Mall is known for its architecture, giant aquarium and beautiful location on the eastern coast of the island. Aside from its many stores it also houses over 800 species of sea creatures.
Built over twenty years ago, Venus Mall is one of Kish Island's oldest shopping centers. Just the fact that it's been around for so long tells you it's loaded with great deals!
Morvarid Mall is absolute eye-candy, inside and out. With beautiful intricate designs and phenomenal details, its Achaemanid-inspired architecture draws the attention of everybody who lays eyes on it.
If you're most the outdoorsy type and don't like being inside a building all day on your vacation, then Maryam International Market is where you should be. It's relatively inexpensive prices and cozy atmosphere has made it one of the most popular shopping centers for tourists.
Presenting a concentration of home appliances, alongside a sea of other things, Paniz International Mall has also gained its reputation among visitors and tourists due to its cheap and affordable prices.
Khalij-e Pars Market, despite being off-route from the usual tourist areas, is still a popular spot to visit. Its lure, you guessed it: extremely reasonable prices!
Last but not least on our list is Saffein Market, Aka Arab's Market (Bazaar-e Arabha). With its traditional Arabian architecture, it's located in the native region of the island. Being the oldest market on all of Kish Island, it caters mainly to the locals.
Don't be surprised if you find yourself trying to speak Arabic to a shop keeper here, just after you left the Gucci store at the last place you were at!
Honorable mentions go out to Zeitun Mall. Taking it back to the old school, this smaller mall (103 stores) is also one of the oldest on Kish. Although being much smaller than the other malls, it's still hanging around!
     Recommended Reads | Kish Islands Tourist Attractions