Also known as Aramgah-e Hafez, the magnificently beautiful and spiritual Tomb of Hafez located in Shiraz, is one of Iran's most visited famous destinations of local and international tourists alike.
Having impacted the entire world through his lasting spiritually rich words, Hafez is a name known by all Iranians, young and old. Hafez, in Persian, means "The Safe keeper or Memorizer". The Sufi poet earned this title at an early age, because he knew and could recite the entire Quran by heart.
Hafez and His Tomb (Hafezieh)
Hafez was born in 1315 and although his body was buried in 1390, his spirit vividly lives on in people's homes and hearts across the globe. Throughout his years the great Sufi poet profoundly impacted the life and culture of Persian and anyone else who has read his words.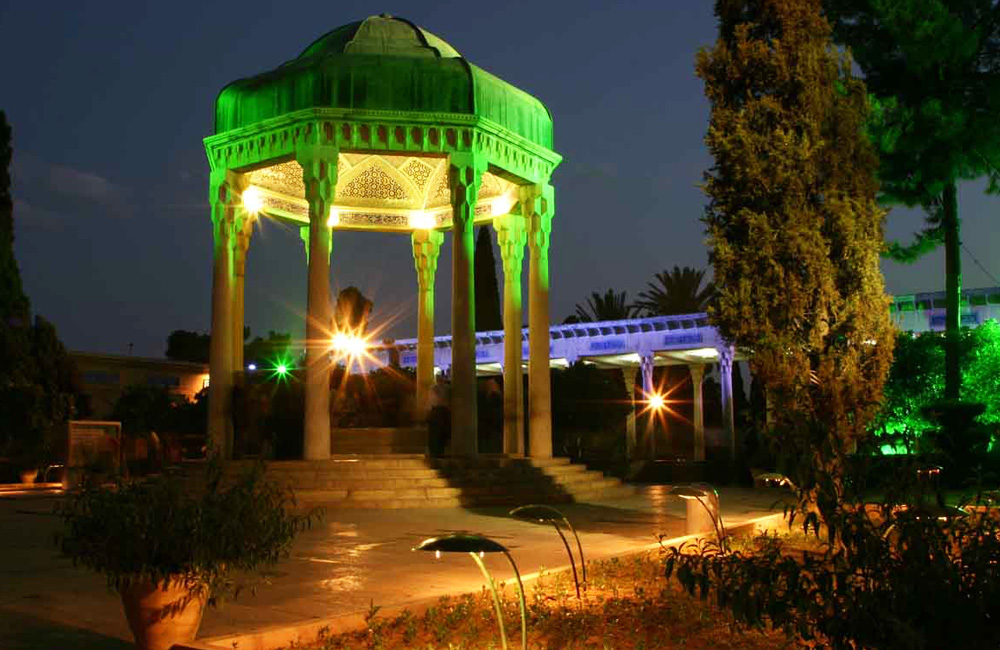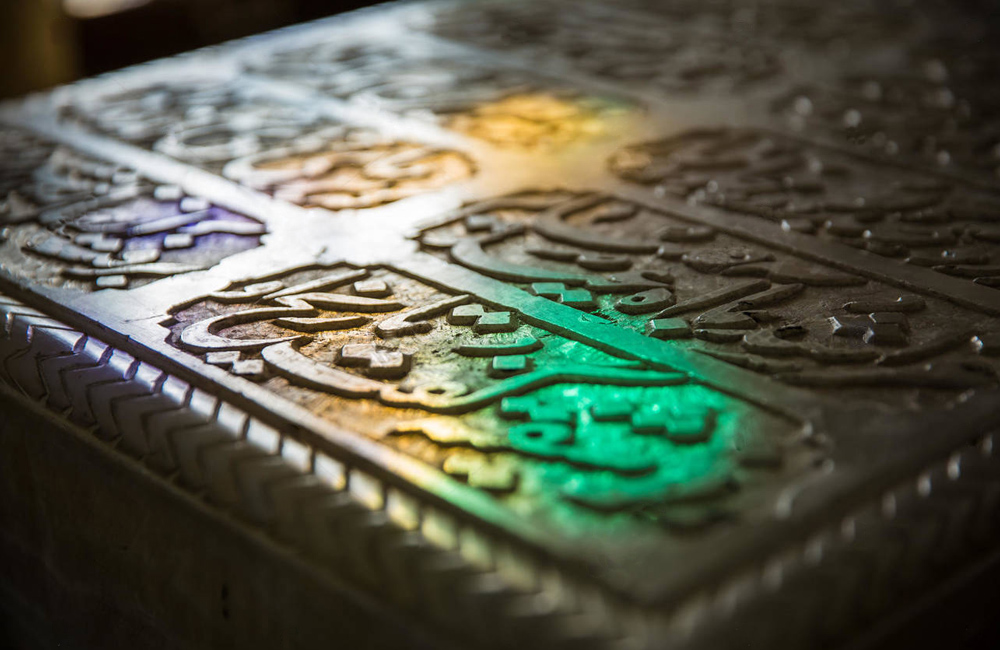 Such beautifully written words of spiritual enlightenment and love have never been composed by anyone else known today. Even though much of his grace is lost in translation, the Hafez continues to be translated into different languages so more people can benefit from his wisdom.
Being the immensely invaluable figure that he is, the huge garden, tomb and memorial hall (Hafezieh) are all due homage. Located in Shiraz, the great Persian poet rests under his beautiful pavilion as travelers and tourists visit him.
The Pavilion is an open octagonal structure built in a hybrid style between traditional Iranian architecture and European. The dome-like cap that covers Hafez's marble tomb is adorned with beautifully symmetrical Persian tilework.
The slender columns holding it up, seemingly simple, have also been decorated ever so perfectly with just the right amount of plasterwork.
Hafez's Spiritual Sanctuary
Many years after the passing of the great spiritually enlightened poet, his footsteps are still traced by many. They lead to the giant garden that houses his tomb.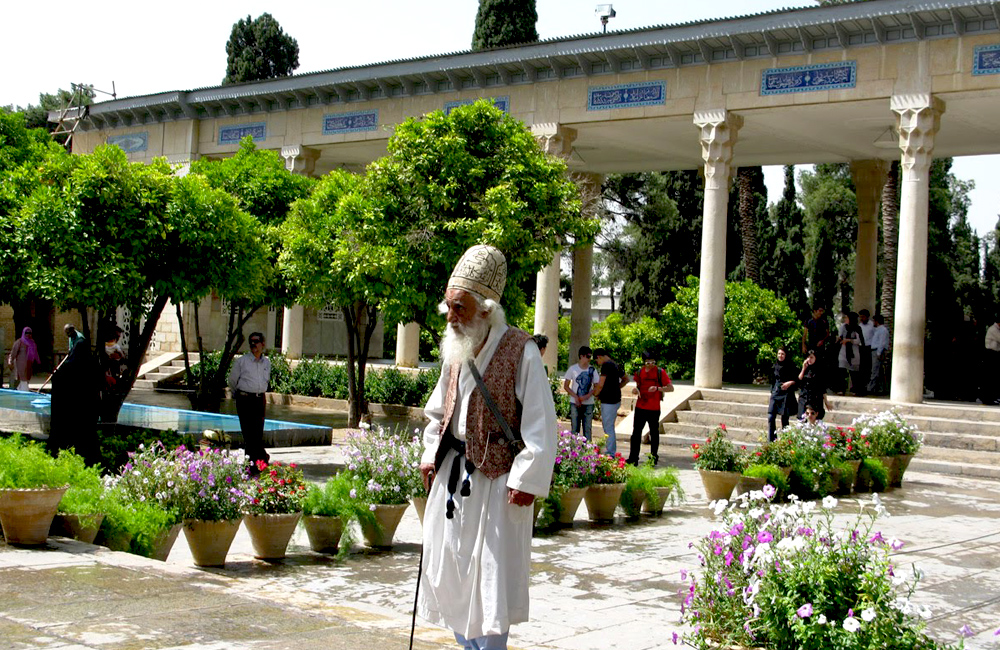 The current buildings, memorial hall and tomb, were built in 1935 and designed by André Godard. The French architect and archeologist created truly captivating structures that channel the Sufi's spirit.
Walking among the many trees and different flowers facilitates quite a unique spiritual experience in itself. Even more so, if walking through in the spring or fruiting season of the numerous and intoxicatingly fragrant orange trees!
The Tomb of Hafez and Hafezieh (memorial hall) should not be attractions missed by any traveler that has come to Iran. The wise, age-old Sufi is one of the main backbones of uncountable influences in Persian art and culture.
Become a part of this majestic spiritual vibe that promotes and brings a heightened understanding for love and life to all of his readers!
Related Reads | Ferdowsis Tomb
Recommended Reads | Tomb of Cyrus/
City/Town: Shiraz
Address: Next to the Shiraz university, Hafeziyeh St., Golestan Blvd.
Operating Days: Everyday
Operating Hours: 8am – 10pm
Typical Price: 200.000 Rils.