The Delgosha Garden, also known as Bagh-e Delgosha, is an extremily big and widely renowned Persian garden recognized for its many citrus trees and collection of decorative pools and fountains, in Shiraz, Iran.
During its past history up to present-day, this garden has been an extremely popular travel destination for European tourists, depicted in many old photos. Aside from the ancient pavilion, the giant garden has so much to offer its visitors.
Aside from an astounding history and botanical beauty, tourists will also be able to find a fantastic collection of ancient coins and radios here. Come along with goingIRAN to see and discover more about one of Iran's oldest gardens!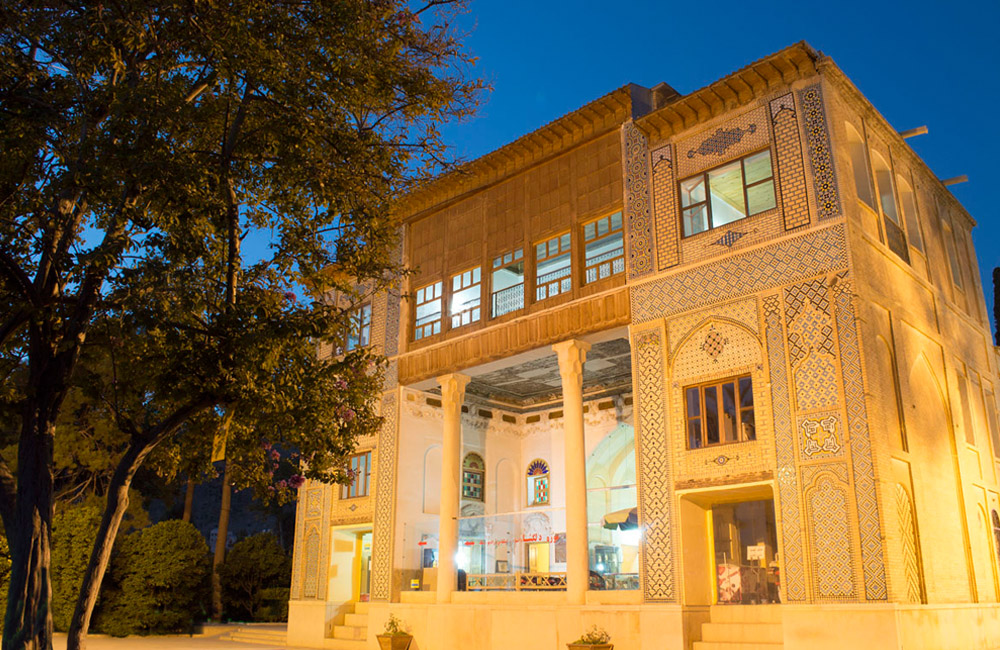 The Garden's Ancient Past
The Persian garden is ancient. Dating back to the pre-Islamic Sassanid Dynasty, Delgosha has a history that goes just as deep as its beauty. In its peak, it was one of the most important and main gardens for the ruling empire's entertainment.
At the height of its life, from the Safavid Era through to the Afsharid Era, Delgosha Garden was ever flourishing. However, between the reign of Nader Shah through to the Zand Dynasty, the vast garden sustained a lot of damages and negligence.
It was once again revived during the Karim Khan-e Zand's rule, however to only be abandoned again! Throughout its very long lifetime, the old Persian garden has gone through many ups and downs, but has managed to impressively stay standing.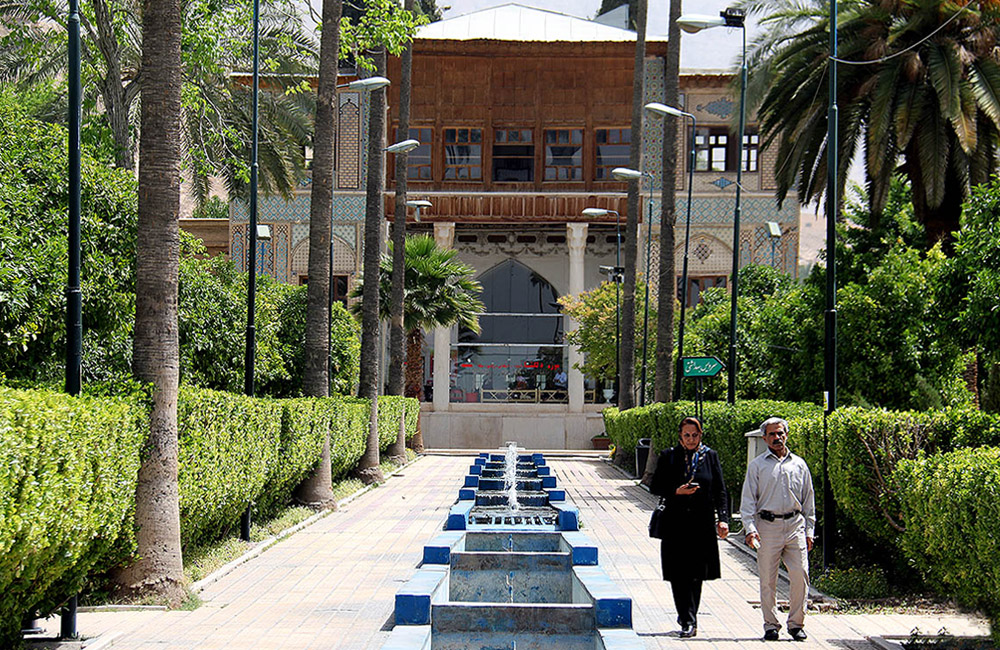 What's Popping Up in Delgosha Garden
The expansive Delgosha Garden property encompasses an area of a massive 5.7 hectares (that's over 50,000m2!). Leading up to antique mansion, visitors will can follow the beautiful stone pool that flows through the whole courtyard.
The Mansion at the lush garden, itself, has one big main hall and 4 connecting rooms. It stands three-stories tall and boasts a beautiful iwan (balcony) held up by stone columns.
Its architectural style takes after the great pavilions of the ancient Sassanid Empire, while the iwan and columns appear in the style of Zandi architecture. All throughout the Delgosha pavilion, beautiful examples of delicate woodwork, mirrorwork, stucco and plasterwork can be seen.
In some of the areas, tourists can admire the hand-painted wood and plaster ceiling decorations as they pass by. The designs are made with oil paint and are of beautiful Persian-style plants and flowers.
Outside, near the ceiling of the iwan, extraordinary examples of the famous Persian nastaliq calligraphy can be seen, inscribed among the beautiful plasterwork. Capping of the mansion, is a structure referred to as Kolah Farangi which is a Persian name for a type of semi-open dome.
This Kolah Farangi, in particular, is the first to ever be seen in Persian architecture! Its function, aside from aesthetics, was to let in light and air through its adjustable windows.
Unfortunately, throughout the recent years, the Delgosha mansion has fallen victim to fires that have left it in a state of repair. Although the mansion may not be in tip top shape it's still worth seeing and the garden itself is more than enough of a reason to check this place out!
Shiraz is a city famous for its gardens, and Delgosha Garden is definitely doing its reputation justice. The gigantic Persian garden features a vast variety of citrus trees, palm trees and uncountable flowers and plants for you to browse through.
Travelers and tourists of this destination will most definitely have to put in an effort not to faint while walking through during the spring season. The fragrance of the citrus blossoms and fruit, thereafter, create the most heavenly of environments!
It's located next to a qanat named Saadi, which is also very fittingly near Saadi's tomb, along with the garden. Take our advice and don't miss taking a stroll through this gorgeous Persian garden; you won't regret it. Safe travels!
| Befor Travel To Iran Read This Articles

how you can use Credit Card in Iran

Everything About Internet access in Iran
City/Town: Shiraz
Address: Delgosha Garden, Boostan Blvd.
Operating Days: Every days
Operating Hours: 8 am. to 10 pm.
Neighborhood: Tomb of Saadi