The Extravagant Naghsh-e Jahan Square
Built in the heart of beautiful Isfahan early 17th century, Meidan-e Emam, also known as Naqsh-e Jahan Square, was the Royal Square of Isfahan and the staple of Persian socio-culture. The enormous square is surrounded by antiquated historical and monumental buildings all around. Ali Qapu Palace, the Royal Mosque (Shah Mosque), the Sheikh Lotfollah Mosque and the brilliant Portico of Qaysariyyeh (entrance gate) all make up this complex. The square and its surroundings are a great example of the extraordinary quality of the Safavid Persian culture. Each of the structures stand to be a marvel, on their own, waiting to been witnessed by travellers. Since 1979, Naghsh-e Jahan has been recognized as an official UNESCO registered World Heritage Site. Come along with goingIRAN to learn and discover more about this attraction!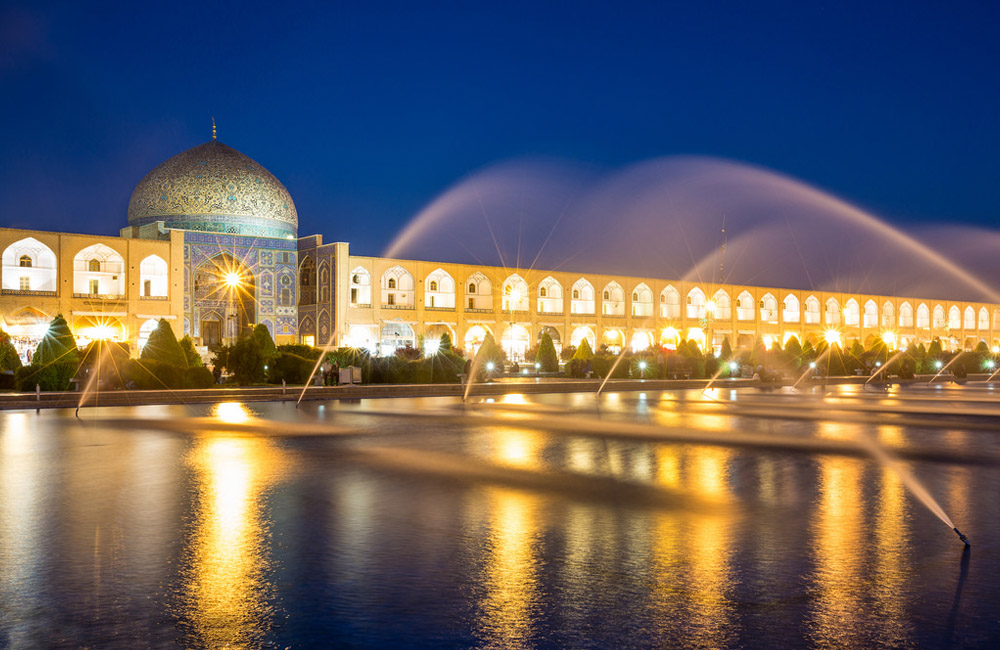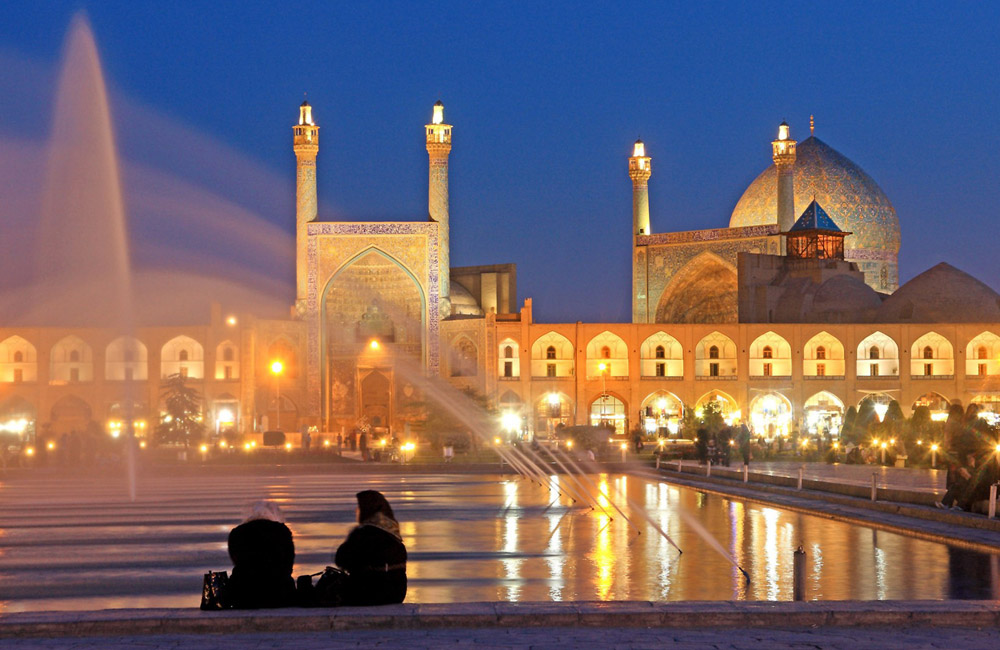 During the reign of Shah Abbas I, in 1598, that it was decided to move the Persian Empire's capital. They relocated their royal residencies and government from the near-bordering city of Qazvin to a more centrally located Isfahan. This strategic relocation gave the Shah more protection from Ottoman and Uzbek attacks. It also allowed him to have more dominance over the Persian Gulf; being an important trade route at the time. Following this change, Shah Abbas I, aspired to implement a complete remodelling and redeveloping plan of the landscape. Fortified by Zayande Rood (The Life-bearer River), the dry and arid landscape was transformed into a majestic oasis. Upon its completion, this metropolitan capital was truly fit for royalty and very obvious to visitors. Later on this came to be known as one of the greatest feats of construction in Persian history!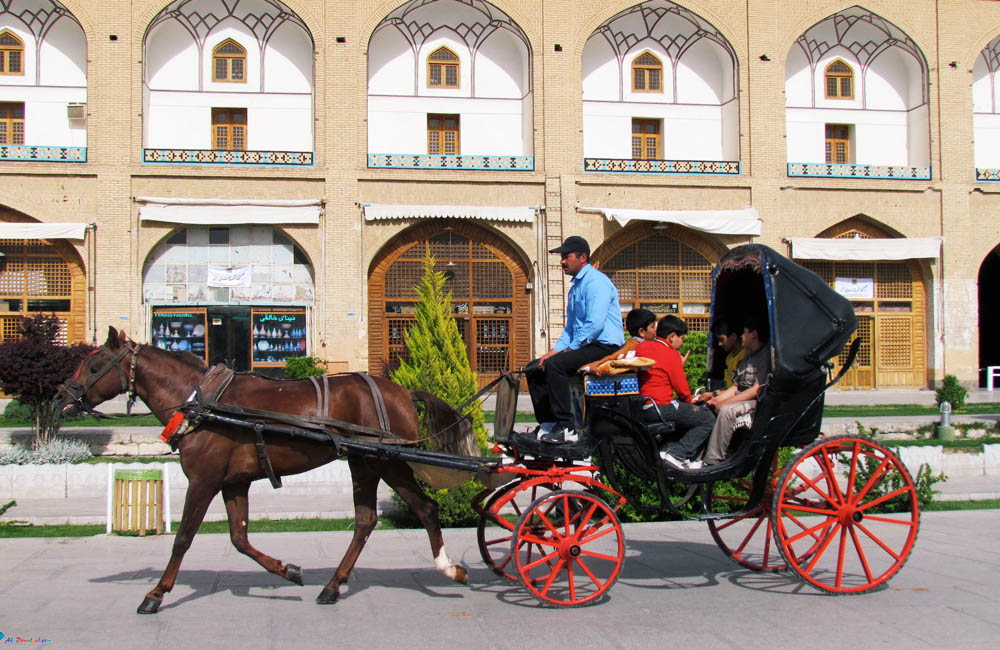 The Royal Square (Meidan-e Emam) was a very busy place of social and commercial exchange. Here, locals and people from all corners of the globe met with each other, and occasionally the Shah. As a main checkpoint on the Silk Road, merchants among many civilized nations traded all sorts of goods. They would come from as far as Portugal and China to meet and barter in this extravagant square. During the day, the courtyard would be filled with stalls. A great many merchants would be busy selling and exchanging their goods with customers and one another. Among these stalls, there would also be vendors of different foods and snacks alongside playful entertainers and theatre artists. All of these people came together in creating a fun and lively environment for all visitors of the square.
Every year, certain ceremonies and festivals such as the New Year would be celebrated in the square. Sometimes the Persian national sport of polo would also be played in square as entertainment for the Shah and shoppers of the marketplace. Even to this day the marble goal posts are still standing at each end of the magnificent square. The entire square is meticulously covered with painted ceramic tiles, floral ornaments, extravagant trees and beautiful flowers. The meidan is a truly vivid example of breathtaking and intricate traditional Persian art and architecture that every traveller of Iran must see!
City/Town: Isfahan
Address: Naghsh-e Jahan (Meydan-e Emam) Square
Operating Days: Everyday Except Fridays until 2 pm.
Operating Hours: Hostelry
Typical Price: Free
Neighbourhood: Contemporary Art Museum – Ali Qapu Palace – Sheikh Lot-ol Lah Mosque – Isfahan Bazaar – Chehel Sotoun Palace – Imam Mosque – Partikan Hotel – Mehr Hotel – Tourism Police