The Historic Jameh Mosque of Isfahan
Of the most antiquated standing mosques in Iran, the magnificent Jameh Mosque of Isfahan or Masjed-e Jāmé Isfahan, is the sweet fruit of over twelve centuries of Iranian Islamic architecture. There is much to be seen as one looks around from the center of the courtyard; however most of the enchanting beauty and magnificence of the grand mosque's architecture is in one's silent observation. Hundreds of years of holy practice and intent have been focused within these very walls. Walking around with the sun shining and illuminating the entire courtyard and mosque, a part of the observer feels in place. Located in the former capital city, Isfahan, it is the oldest congregational mosque in all of Iran. Also, as of 2012 it has become an official UNESCO registered World Heritage Site. Come along with goingIRAN to learn and discover more about this attraction!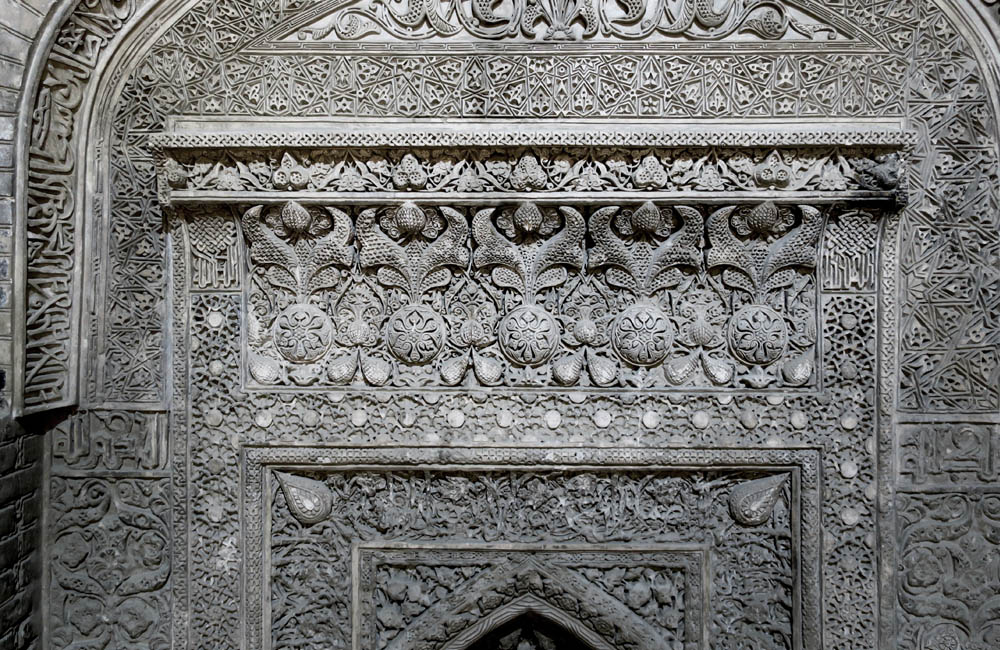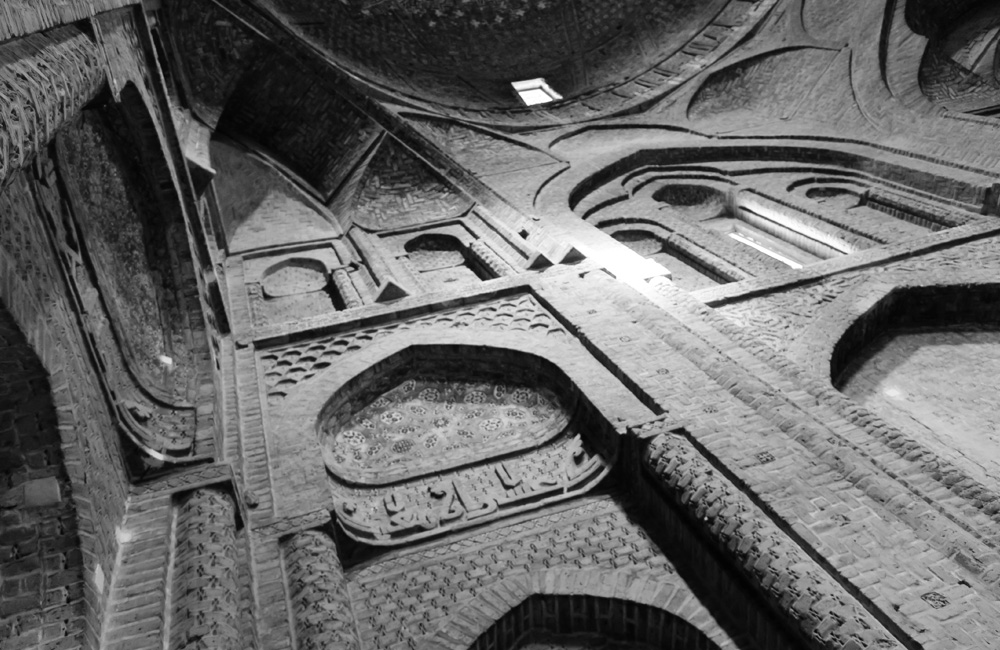 The architectural efforts that have been put into this mosque, over the past millennia, are what make it truly exceptional. Construction of the historical complex first began in 841 AD, on a vast 20,000 square meter area. At the time, it was the first Islamic building to advocate the four-iwan courtyard style of the Sassanid palaces (iwan: a vaulted open room). Of the four opposing gates, the southern is referred to as Qibla iwan (Qibla: the direction facing Kaaba, Mecca). The ceiling of this iwan is covered in beautiful and intricate ornamental vaulting called, muqarnas. Under the reign of Malik Shah and prior to the construction of the four-iwan courtyard, in 1086 – 87, Nizam al-Mulk ordered the south dome to be built. At that time, it was the biggest of any known dome. Not more than a year later, Taj al-Mulk, had another dome built in the north wing of the mosque complex, in retort to his rival, Nizam al-Mulk. This rivalry was a birth to innovation as these were the first ribbed double-shell domes to be built in the entire Islamic empire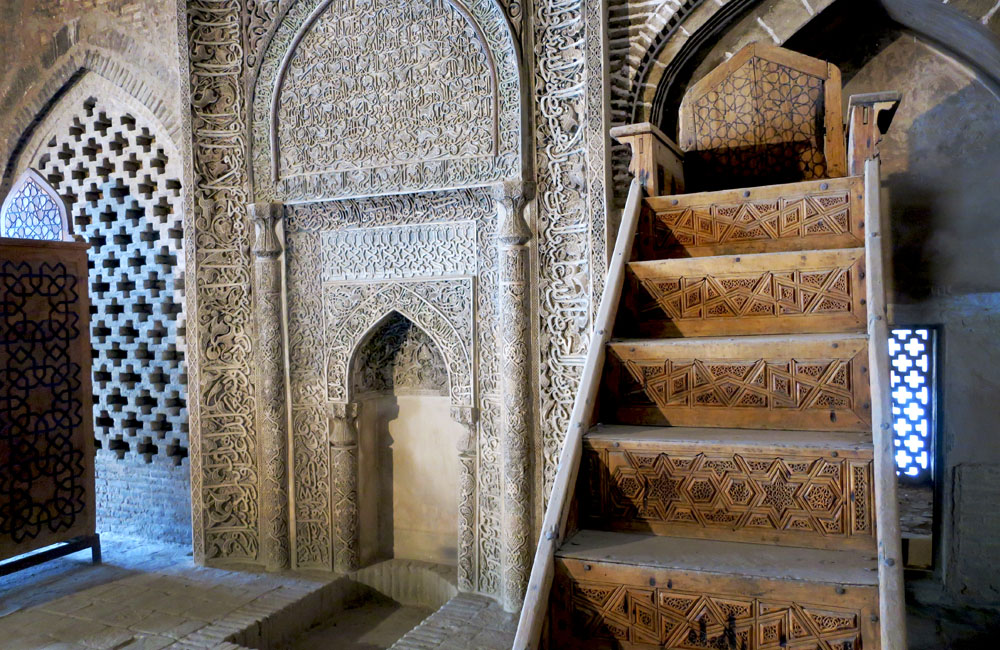 Of the later additions to the Jameh mosque, the most noteworthy belongs to elements incorporated from the Mongols and Safavids. The Safavids were the ones to leave many decorations; muqarnas, glazed tile work and the minarets in the south wing. The entire design of this mosque became a prototype, the reflection of which rippled throughout the oncoming years and regions of the Islamic world.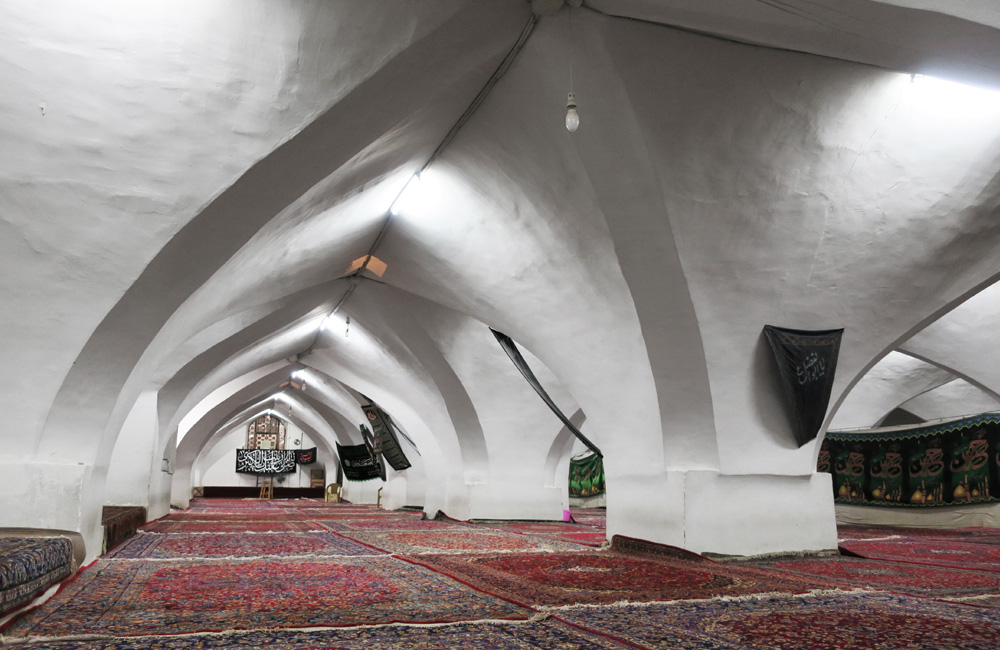 The Jameh Mosque of Isfahan is a truly exceptional marvel, encompassing over twelve centuries of Iran's architecture. Although the mosque is still used today for prayer, as an entrance to Isfahan's Grand Bazaar and hence a major tourist attraction, it is carefully looked after by the Iranian Cultural Heritage, handicraft and Tourism Organization (ICHHTO).
Photo by Mahshid Mazaheri
City/Town: Isfahan
Address: Jameh Mosque, Majlesi St. Imam Ali Square
Operating Days: Everyday
Operating Hours: 9 – 11am and 1 – 4pm
Typical Price: 200.000 Rls.
Neighbourhood: Ibn-e Sina Hotel – Atigh Hotel – Bazaar