The humble, yet very streamlined Fathabad Garden is located about 25 km outside Kerman, Iran, in the nearby Ekhtiarabad city; boasting its royal antiquated elegance the visitors and traveler who enter.
Although this garden isn't registered as a part of the Persian Gardens on the UNESCO World Heritage Sites, it's still definitely worth visiting. If you're really looking to wowed, head over to the dignified garden at dusk and soak-in the exquisite red, orange and yellow hues projected onto the mansion's façade. Not to mention the reflection of it all in the central garden pool!
The magnificently crafted mansion is comprised of multiple arcades on its ground floor and surrounding walls, all while holding up the stunning second floor with its glorious terrace.
Come along with goingIRAN to see and learn more about this Persian Garden of antique Iranian culture.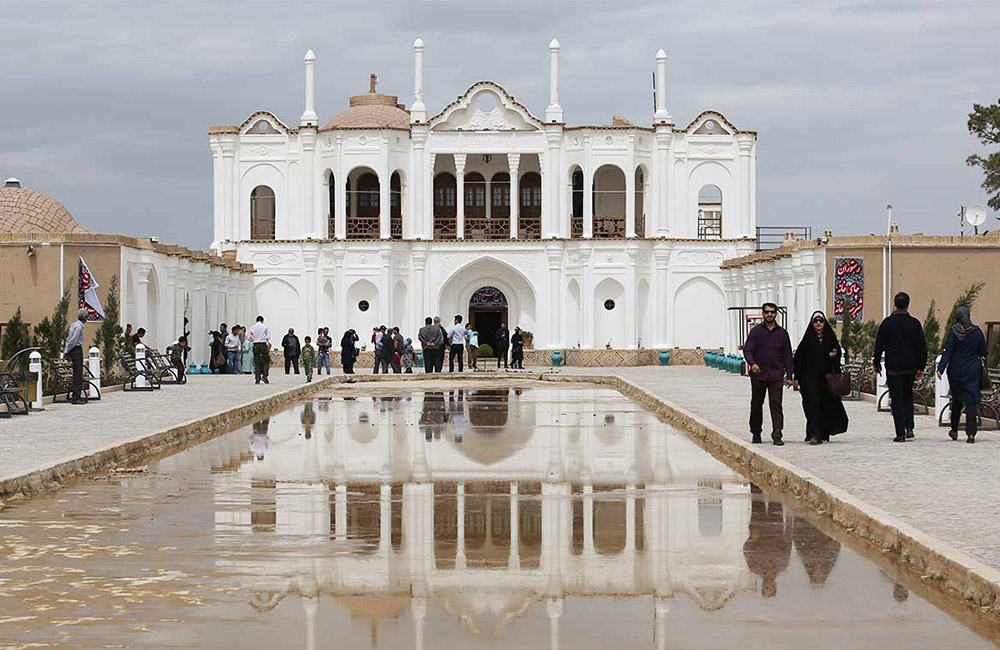 The History of the Persian Fathabad Garden
The Fathabad Garden was founded circa 1876, during the reign of Fathali Khan-e Qarabaghi (also known as Biglar Beighi). Coinciding with the reign of the mighty Qajarian king, Mohammad Shah, Fathali Khan, who was the time's ruler of Kerman, decided to build himself a magnificent mansion and garden outside of the city.
Beyond his rule, the beautiful Fathabad Garden and mansion continued to be used by Nosrat Ol Mamaalek I & II in the subsequent years that came.
Despite being abandoned and slow falling apart for years, contemporary efforts have fully restored this gem of the planes. Nowadays, tourists and travelers can marvel at the Fathabad Garden and mansion's exquisite splendor.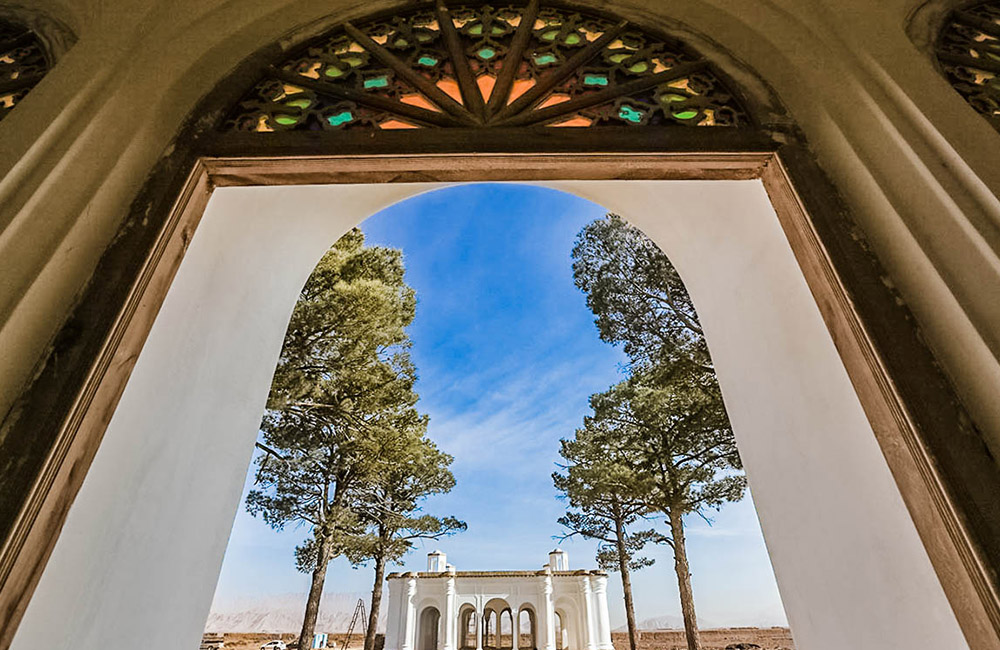 Fathabad Garden, Features
The historical Fathabad garden and mansion is one of the demonstrated structures known to have been connected to the well-known (pun intended) antiquated Fathabad qanat system.
In its day, the Fathabad qanat was a key supplier of water for the city of Kerman. Through which, it also supplied water for the Fathali Garden and mansion.
Prestigiously sitting at the northern wing of the garden, the plush two-story chateau views over two large rectangular pools, reflecting its stunning façade. The building structure is made entirely from raw adobe and plaster. It's quite amazing what the old-time architects and builders could do with such delicate and simple materials…
Interestingly, this unpretentious yet luxurious mansion served as the founding structural template for the subsequent Shahzdeh Mahan Garden in Kerman city. Don't miss out on your view of the revived beauty, while in town!
    Recommended Reads | Internet Access in Iran
    Recommended Reads | Credit Card in Iran (Tourist Card)
    Recommended Reads | Kashan's Top 5 Destinations