On the drive travelling from Zanjan to Tabriz, East Azerbaijan Province you may see some scenery that will make you, perhaps, think a little bit more about what was in that last cup of tea you had! Driving by the Aladaglar Mountains, also known as the 'colorful mountains' truly seems more like a hallucination than reality. What for many kilometers has seemed like relatively pleasing mountainous scenery, suddenly turns into a complete acid trip! Come along with goingIRAN to learn and discover more about this attraction!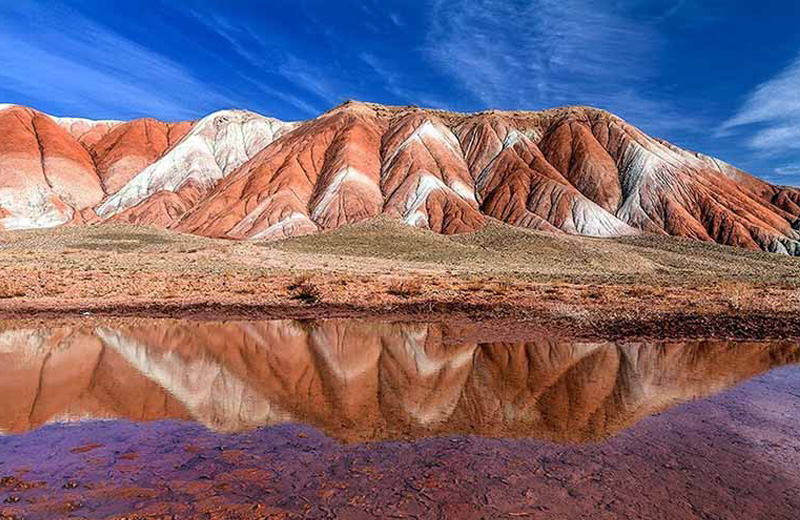 Over millions of years, the different minerals in these stones have become oxidized in such a way that they now resemble the insides of the jawbreakers. Although this anomaly has rarely been seen throughout the world, there is another eerily location; the Zhangye Danxia National Park in China. The amazing Aladaglar mountains also share names with a mountain range in Turkey called Aladaglar and shouldn't be confused as the same.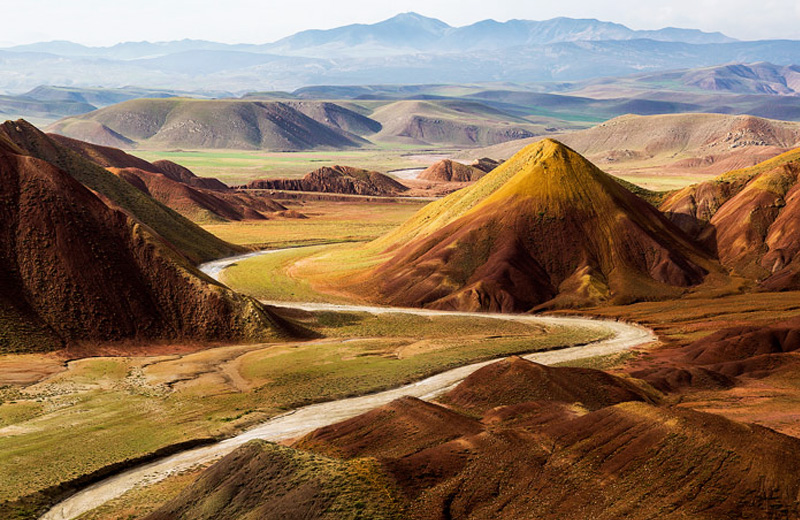 One could almost say the exact same of what ever happened here, happened there too! Many tourists go about their travels through Iran not even hearing about these fantastic hills, let alone seeing them. The very picturesque landscape is almost mesmerizing; hills and mountains, all turning into beautiful red, orange, yellow and green candy. Definitely don't miss this on your way to Tabriz from Central Iran!
      Recommended reads | Damavand Mountains
      Recommended reads | World's Oldest Ziggurat