For Iran's first-time visitors, the existence Azna Snow Tunnel is often hard to believe as many of the travellers believe Iran to have a mostly dry and arid landscape and environment. Well, not so much. This spectacular frozen tunnel is a part of Iran's extremely diverse landscape and is located in the western Lorestan Province. It is just less than one kilometer long and has a circumference of 2.5 – 3 meters. Although not many have seen or heard about it, adventure and geological photographers go wild taking pictures of this mysteriously beautiful ever-frozen tunnel. Come along with goingIRAN to learn and discover more about this attraction!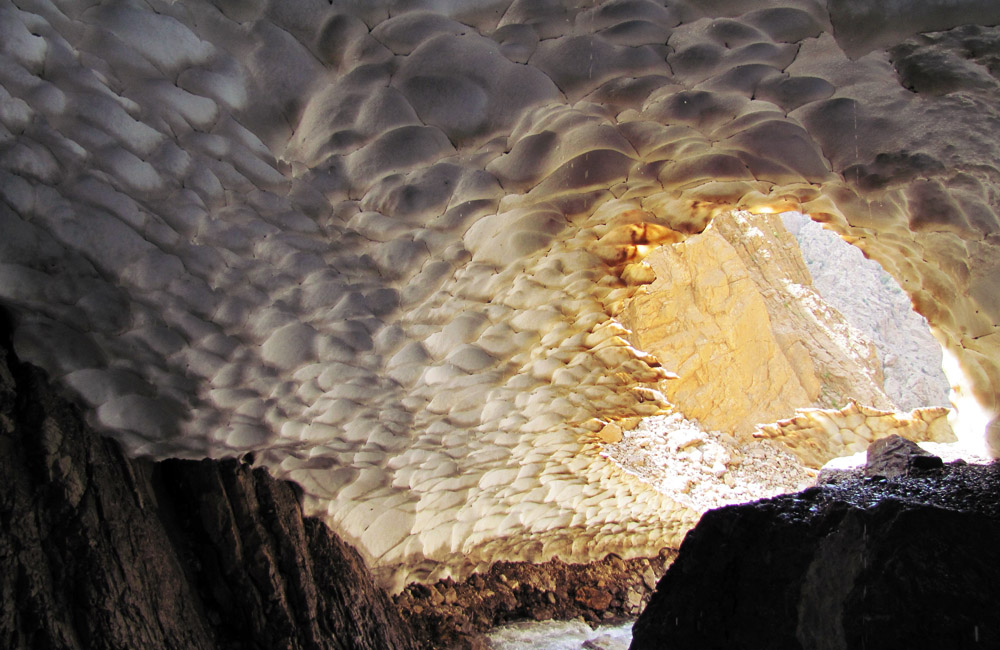 EVER-FROZEN AZNA SNOW TUNNEL is a part of Iran's extremely diverse landscape
When checking out this destination, make sure you're carrying a good source of lighting. The tunnel has a few bends, so even if you're there during daytime, you're pictures may not turn out as crisp as you'd want them too. Maybe waterproof shoes should be on your list too as there's a stream of water, caused by the mountain's melting snow, running through it. You must also know that visiting at night, is a whole other story. As if the concept of a tunnel with a ceiling covered in snow in the middle of Iran's summer wasn't enough! Both experiences are very unique, the time you visit just depends on what kind of feel you're looking for. Looking for more mysterious snowy captures or very observant ones? It's all up to you.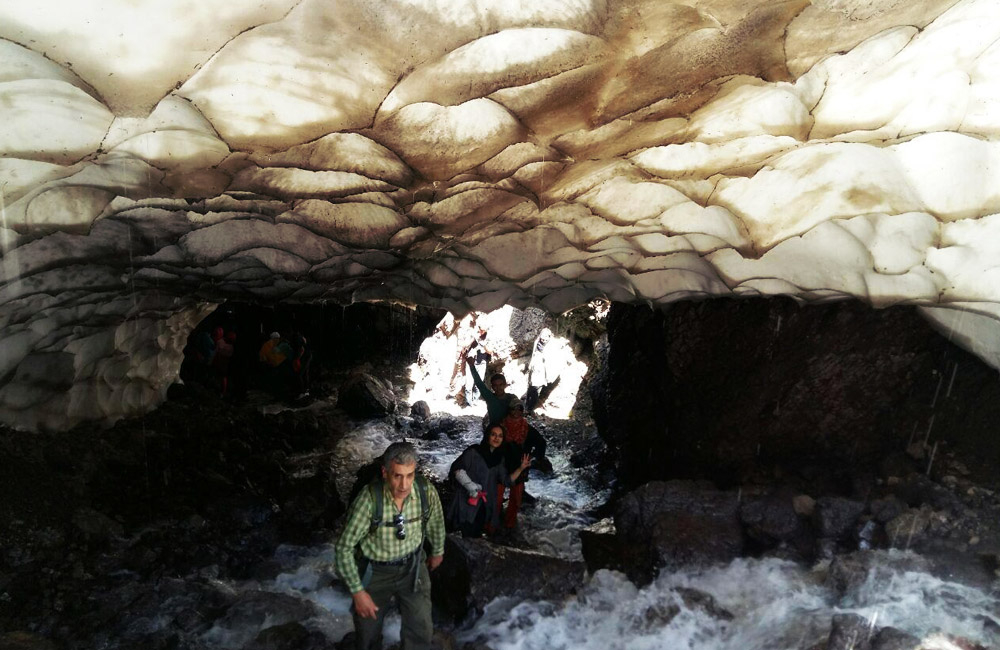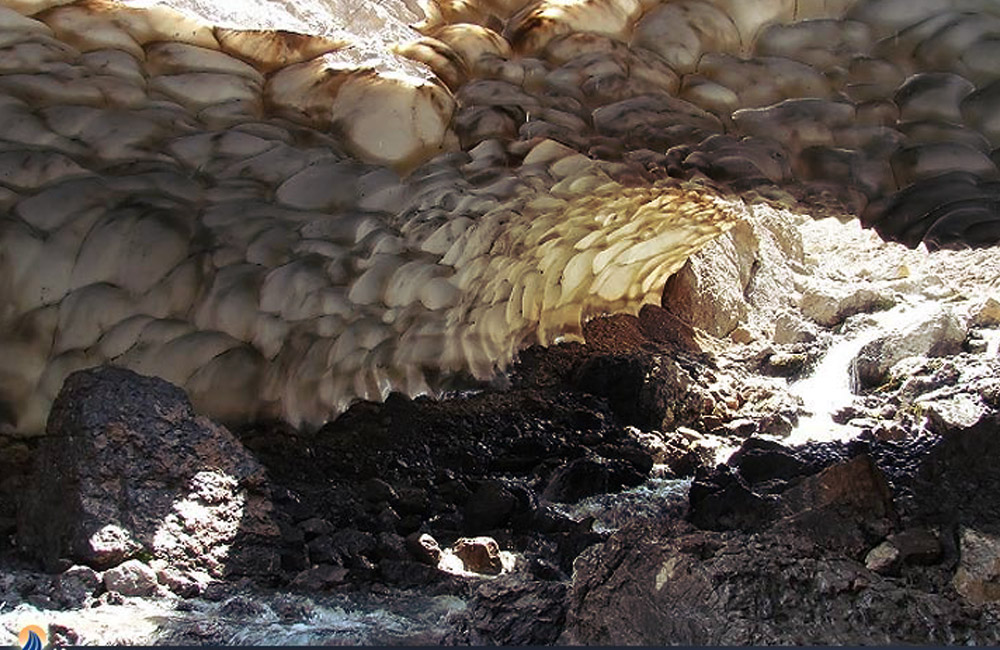 It's also good to know that this tunnel's doors aren't always open. It's only really open to travellers visiting during the spring, summer and fall seasons. Any time during winter would definitely be impossible, as the amount of snow fall in the region is tremendous!
Recommended reads | Acquiring An Iranian Visa
City/Town: Lurestan Province
Street Address:, Between Oshtran kuh and Kamandan, Azna
Neighbourhood: Oshtran kuh