The Bride of Yazd, as it's so often referred to as, the Nabati Cave is an unexpectedly beautiful eco-tourism destination is Iran, with slow-growing crystals and formations in its intertwining interior.
Filled with stalagmite, stalactite and various crystal formations, the hidden cave is a nice change of pace for those that have been visiting cultural site all day. Come along with goingIRAN to see what's going down at Nabati Cave!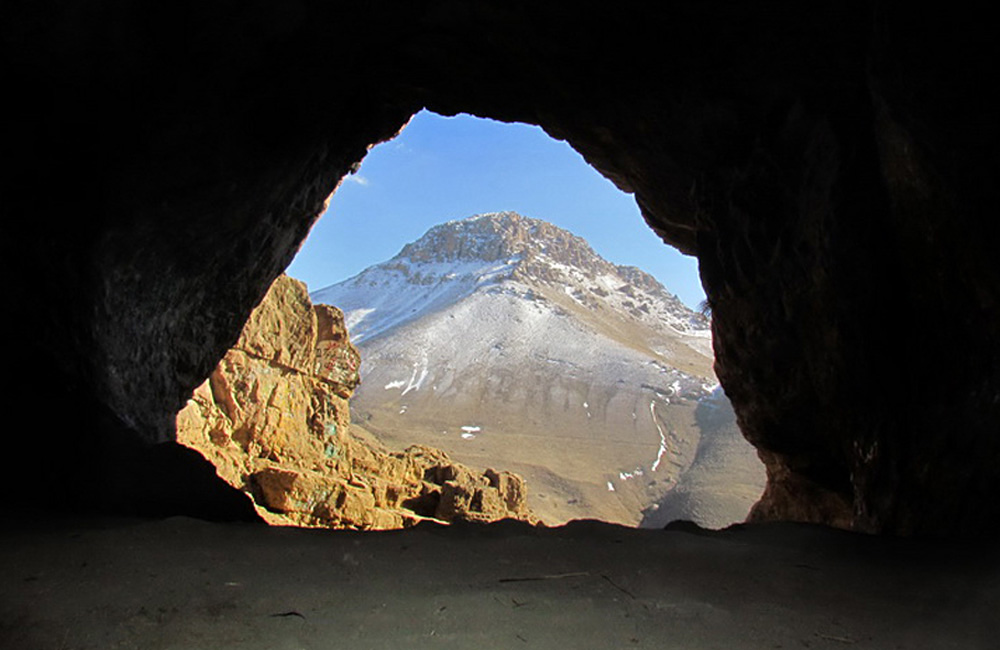 What's up Inside the Nabati Cave
Two entrances lead into the Nabati Cave; one natural and the other manmade. The Cave's natural entryway is a round 1.5 meter opening with a 3 meter drop. Of course there is a ladder in place to assist visitors to get down, however the other hand-dug entrance is level and easier to enter through.
After entering into the cave and passing the initial slope, travelers will arrive at a three-way. The left path will steeply lead the cave's visitors to a drinkable-water spring, some 19 meters deep underground.
The path on the right slope down into a wider chamber-area and the direct path, being the cave's main route, leads tourists around a big stalagmite formation to another hall, named 'chamber 1'.
This chamber, again, splits into two paths. On the right, hollowed cavities lead down a corridor which end up on top of the second hall, 'chamber 2'.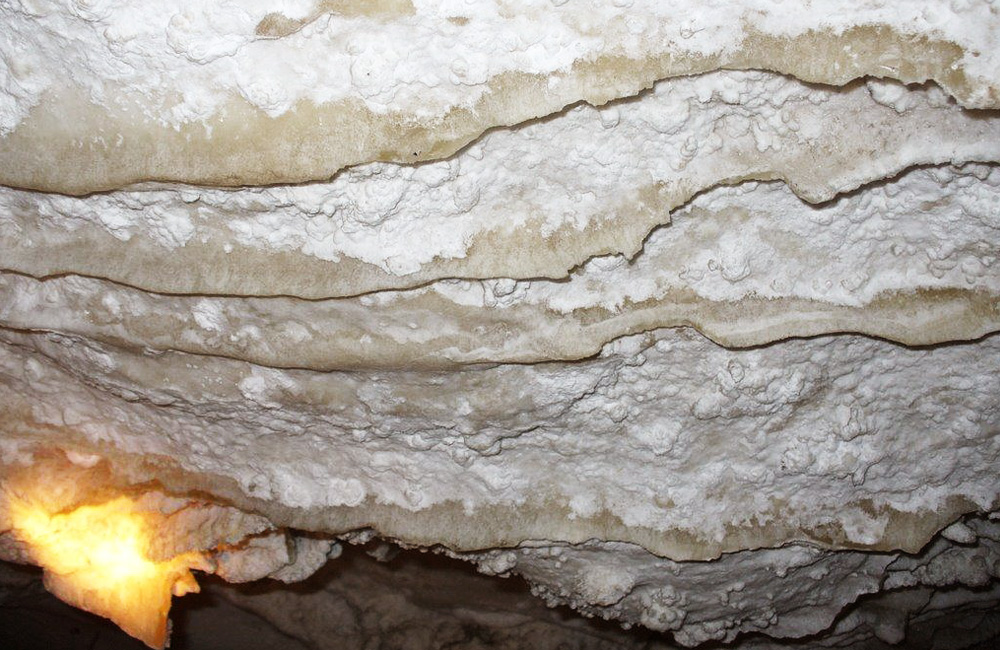 To enter the left pathway, visitors must crouch to get through that small opening to get to chamber 2. Through the second chamber, explorers are then faced with another two-way! Take the right path and you will travel through a corridor with beautiful open-chambers on either sides.
Take the left route and you'll reach the third and final chamber. This room is divided into two separate areas by a big rock formation in the center.
Some of the less adventurous travelers will be happy to hear that Nabati Cave, being aesthetically pleasing, is not a very big or difficult cave to venture through. Although there is no need to use flagging tape or ropes for finding the way back out, some visitors may choose to use them for ease of mind!
Often referred to as the 'Bride of Yazd' because of its beautiful white crystal build up, the Nabati Cave is considered to be an 'active' cave.
All throughout the crystalline pathways, the sound of trickling water can be heard. Slowly but surely, the sediment heavy water consistently builds upon itself, creating more and bigger crystals and stalactites.
How to Reach the Cave
The best to reach this cave is through an asphalted road, some 60 kilometers north of Taft city. It's located in the rural and historical town of Nadushan.
Nabati Cave is located 150 meters high up a mountain. Reaching it will require a short but sweet hike of about 30 minutes. Not an intense endeavor, but also might not be as comfortable as your stroll through Yazd's streets. After all, we did say eco-tourism.
If you're going with a guided tour, you won't have to worry, but if you're venturing out here by yourself with some friends, make sure to bring adequate lighting with you, such as headlamps and flashlights! Safe Travels.
    Befor Travel To Iran Read The Article "Everything About Internet in Iran"
    Recommended Reads | Credit Card in Iran