Said to have been home to civilized societies thousands of years ago (circa 6000 BC), Kalut Shahdad desert, in Kerman, is a spectacular scenic area with the Kalut being of a unique significance among other deserts. The word Kalut is the name of the unique mountainous rock formations. Believe it or not, these peculiar mountains had formed under water through many years of high pressure and sediment. Nowadays, they are just worn down through the continuous beatings the dry arid wind gives them. Come along with goingIRAN to learn and discover more about this destination!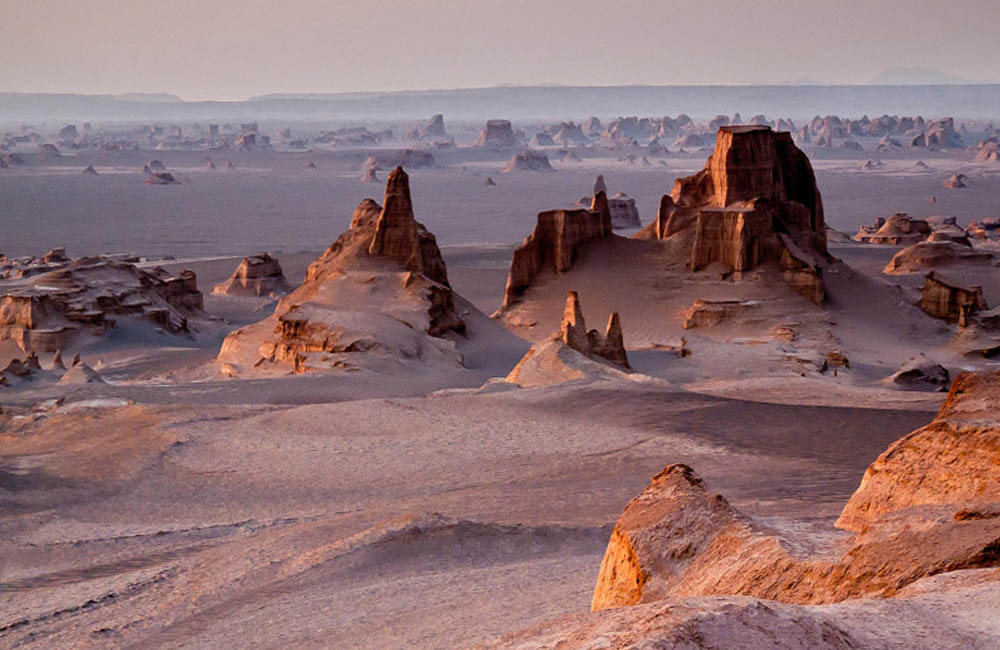 This area is said to have been home to many ancient civilizations, as archeologists have dug up numerous precious artifacts from this area. It is a barely touched archeological anomaly that has been compared to the ancient mystical Shahr-e Sukhte. Just recently, a bronze flag dated from 2,500 BC was found around one of the towns near Shahdad! This magnificent Kalut Shahdad desert doesn't only provide travelers and tourists with all of the desert goodies such as big sand dunes, rare and interesting wildlife and a phenomenal night sky. It also has the added feature of breathtaking scenic environment created by the almost artistic placement of the Kalut(s).
Aside from this special place, similar desert rock formations can be seen in U.A.E, Egypt, Republic of Tchad and Peru. Just in case this much desert wasn't enough for you, you'll be excited to know that Kalut Shahdad actually connects Kavir-e Lut, some 30km away! Not too far away, right after Seif and Shafi Abad villages, visitors of the desert can relax and find some fantastic amenities at the Shahdad Desert camp ground. This is the last place you will find water, electricity, bathrooms, shops, restaurants and gazebos made of palm trees and leaves before you reach the actual desert. So if you like being pampered, this is your last chance before it gets a bit more… adventurous!
Main photo by Victoria Rogotneva
  Related Post :   Kavir-e Lut