Standing tall and broad, the millennia-old funerary tower, Gonbad-e Aali, in Yazd, Iran, remains in pristine condition today waiting to reveal its ancient secrets and mystical energy to visiting travelers.
Unlike other funerary towers of this sort that are made from bricks, Gonbad-e Aali is made entirely of stones! Although the date of its construction is known, the design resembles a much older style of architecture.
Come along with goingIRAN to see and learn more about one of the strongest buildings of the Seljuq Era!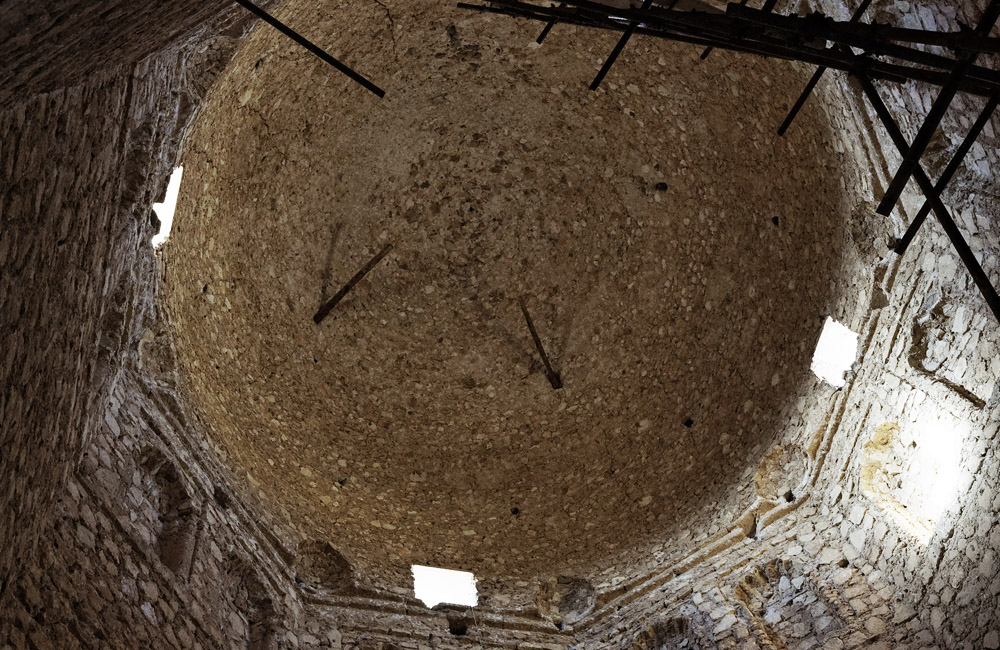 Gonbad Aali Pointing to the Heavens
The structure is made entirely of stones that are held together by sarooj (see what the material is made of in the Yakhchal Abarkuh post).
The tower structure is topped off by a unique helmet-shaped dome. Connecting the dome to the body of the building, three layers very delicate Muqarnas plasterwork beautifully line the exterior. The Muqarnas cornices, here, are the oldest known of its kind in Iran.
Just below that, is a band of Kufic calligraphy, inscribed with raised bricks. They tell about the Gonbad-e Aali and it being the tomb of a local ruler from the Dylamian Dynasty. Being from the Seljuq Era, the funerary tower is over a thousand years old now! This makes it a part of Iran's antiquated history and building block of the Iranian culture.
The octagonal structure is coming out from a thick square-base. Each wall of the building is approximately 5.5 meters wide. The structure, including the dome, is 22 meters high and the base it's perched up on is two meters high.
All of Gonbad-e Aali, except for the Kufic inscriptions and the muqarnas cornices, is plain stone. Simple in its design, the mighty tower is not to be taken lightly. Its strong stature has withstood the test of time, allowing for the memory of the buried Dylamian ruler to stay alive!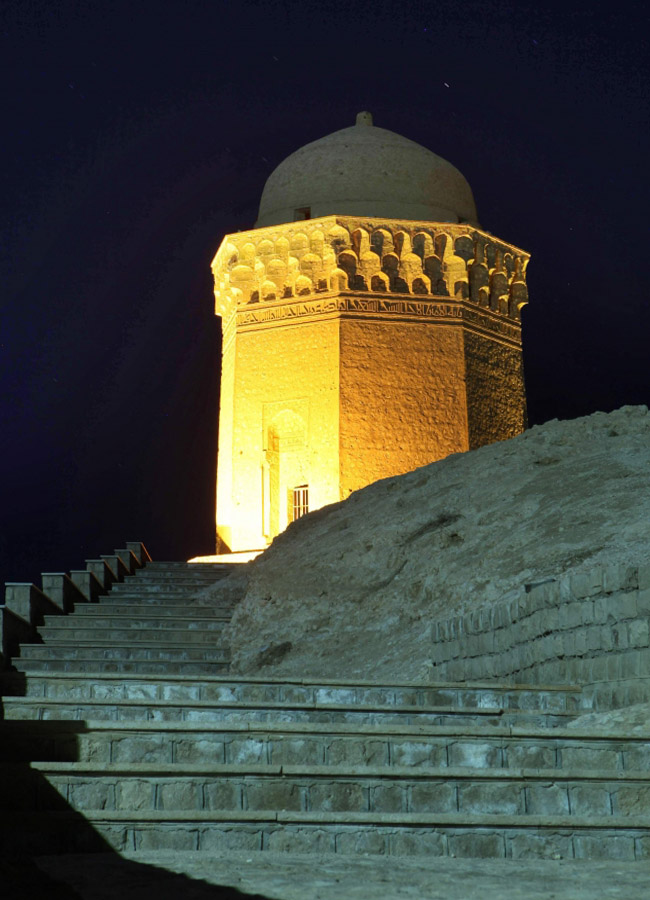 Where to Find the Ancient Gonbad-e Aali
Gonbad-e Aali is located just outside of Abarkuh City, so you won't be able to walk there. However it's close enough that the taxi ride won't bankrupt you either! Abarkuh, itself, is some 130 kilometers north of Yazd City, so don't even think of walking there either! Safe Traveks!
    Befor Travel To Iran Read The Article "Everything About Internet in Iran"
    Recommended Reads | Credit Card in Iran