The Stunningly Beautiful Bagh-e Eram
Dating as far back as the 13th century Bagh-e Eram, also known as Eram Garden, is dubbed 'a masterpiece of human genius' by UNESCO and can only truly compete with paradise in its beauty and magnificence. For centuries this garden has left tourists and visitors amazed and captivated by its presence and beauty. Throughout the ages, this mini-paradise was passed down among various leaders of the Persian Empire. Since 2011, UNESCO has recognized Bagh-e Eram as one of nine Persian Gardens and an official World Heritage Site. Come along with goingIRAN to learn and discover more about this destination!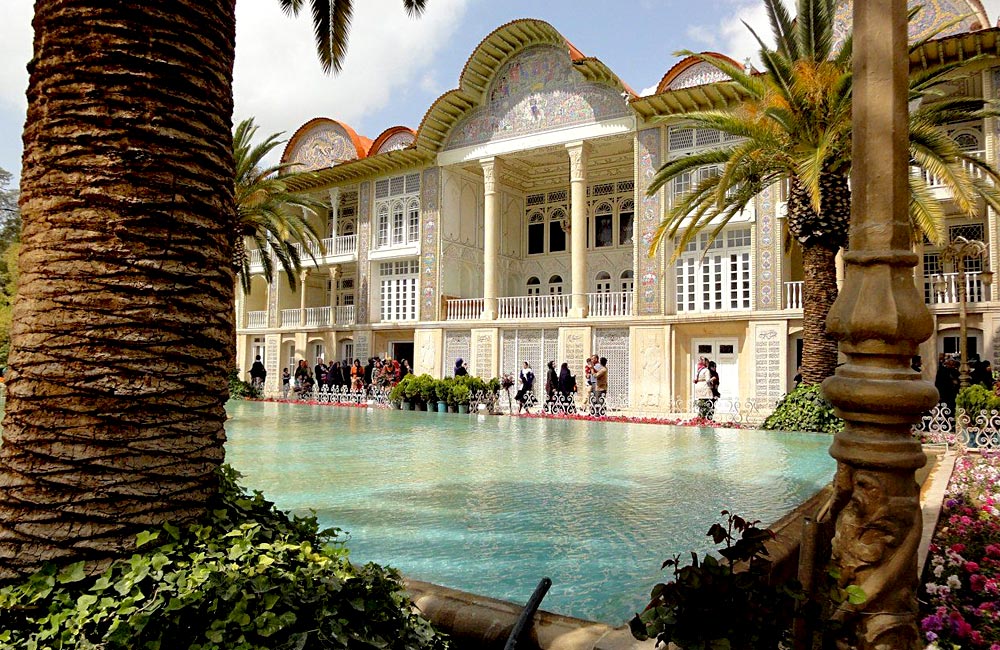 The quadripartite Persian Paradise garden structure is assumed to have been set in the 11th century (Seljuq Empire). The remaining majority of the garden and the building, though, are known to have been built in the 13th century by an Ilkhanate or Qashqai tribe leaders. Originally designed by local architect Haji Mohammad Hassan, the two-story 32 bedroom mansion has been modified throughout its years. Decorated with beautiful tiles embedded with the poems of Hafez, its main renovations happened during the Qajar and Zand Empires. The mansion's design was based on the Safavid and Qajar styles. The exquisite mansion is decorated all over from its columns to pediments with depictions of great Persian leaders and artists.
The many varieties of delightful flowers and tall mature trees at Bagh-e Eram are what attract tourists. It is world renowned for its tall cypress trees, beautiful flowers, date palms and its sacred 3,000 year old cypress tree (Sarv-e Naz). During the spring, the irresistibly fragrant myrtles have travellers and visitors flocking from all around! Currently, the garden belongs to the University of Shiraz and has been turned into a botanical garden and museum. The mansion within the garden is being used by Faculty of Law of the university.
Bagh-e Eram is a definite must-see attraction while visitors are travelling through ancient Shiraz. Don't miss out one a glimpse of an authentic royal paradise!
City/Town: Shiraz
Address: Eram Garden, Eram Square
Operating Days: Every days
Operating Hours: 8 Am. to 7 Pm.
Neighborhood: Khoshk River – Bell Passi Italian Restaurant