Hammam-e Khan, also known az Hammam-e Nur and Khan Bath (bathhouse), the beautifully renovated traditional public bathhouse from about 200 years ago is once again providing service to the community, but in a different way.
Nowadays it's being used a traditional Persian tea house and restaurant, where visitors can enjoy delicious assortments of teas, food and of course, sweet local treats. Come along with goingIRAN to learn more about this staple of Iranian culture.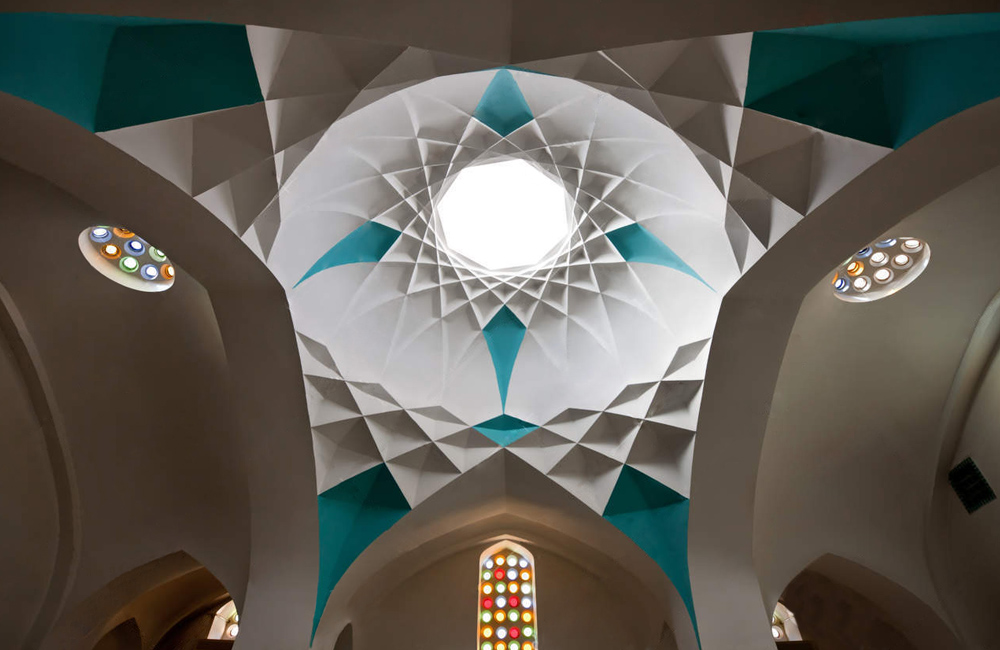 A Drop of Hammam-e Khan's History
Hammam-e Khan in Yazd, Iran, was built in 1833 by the order of Mohammad Taghi Khan-e Bafghi. of the Qajar Dynasty. For many centuries, hammams have been an integral part of Iranian culture; facilitating hygiene and communal gathering.
They were played a very crucial role in people's social lives, ages before the internet and telephone. Citizens of all walks of life, from laborers to wealthy merchants and lords would gather and talk amongst themselves in these bathhouses for hours!
What You'll Find at Khan's Bath
The Hammam-e Khan can be reached from three different sides; through Khan Square, Bazaarcheh Kashigari and the residential area.
It has three main sections: the foyer, the royal room, and the central pool. Its subsections are comprised of the sarbineh (changing room), garmkhaneh (the hot bath), and a pool located next to the garmkhaneh.
The entire property encompasses a big 1,170 square meters, with the bathhouse itself taking up 900 of those meters. The materials used for the walls and ceiling are stone, brick and a bit of plaster.
Out of all of the areas, the sarbineh at Hammam-e Khan is the most spacious and most decorations of the building. All around this area is filled with seating platforms, changing rooms and shoe racks.
This entire space is topped off with beautifully crafted arcades and capped by a dome. The lighting, very tastefully done, is provided through elegant slits formed into the dome's structure. On the walls of the royal room, visitors can see some beautiful paintings from the late Qajar Era, depicting epic scenes from Shahnameh.
The sarbineh area was once decorated entirely with traditional paintings, however only a few of them have made it to the present day.
On the same note, not all of the bathhouse could have even remained the same as it was, since being turned into a restaurant. And although some modern renovations have been made, Hammam-e Khan still had enough historical and cultural integrity to be registered as an official historical monument.
| Befor Travel To Iran Read This Articles

how you can use Credit Card in Iran

Everything About Internet access in Iran
City/Town: Yazd
Address: Qiyam Stresst
Operating Days: Everyday
Neighbourhood: Amir Chaqmaq complex – Jameh mosque Yazd