Located in the heart of downtown of the historical city, Shiraz, the Karim Khan Castle (Arg-e Karim Khan Zand) marks a volatile time of great change and victory over invaders in the 1700's Iran.
In the more recent years, the once residence of the great militant leader was used as a prison at times. Thankfully, Iran's Cultural Heritage Organization (ICHO) stepped in and rightfully turned the invaluable medieval fortress into a museum.
Come along with goingIRAN to learn and discover more about this well-preserved architectural gem!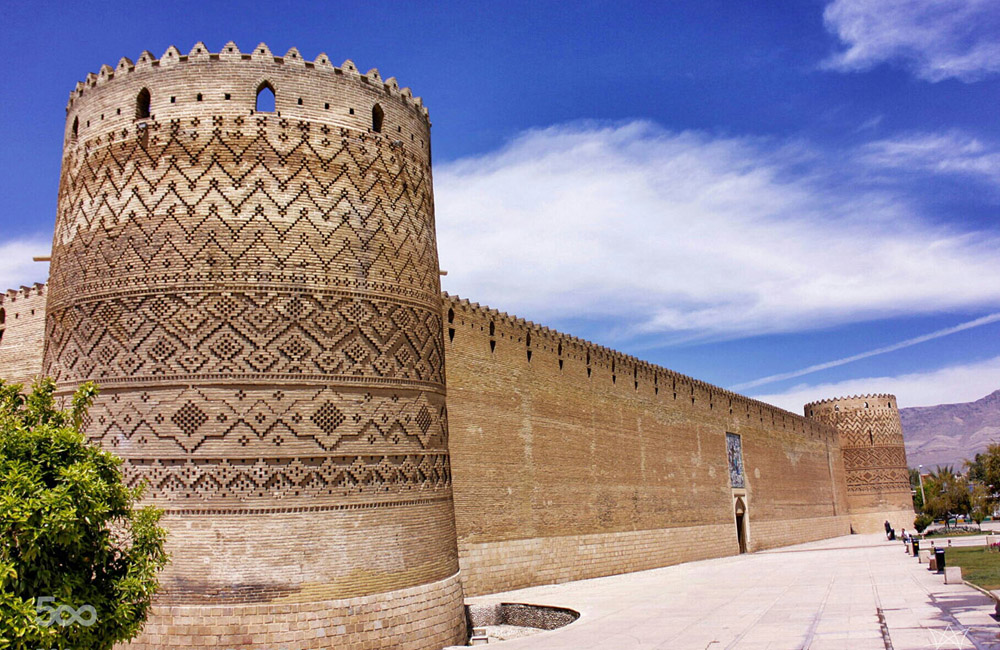 History of Karim Khan's Medieval Abode (Arg-e Karim Khan Zand)
After a year of construction, the brawny citadel was completed in the heart of downtown Shiraz, forming part of the royal court in 1767. Built to function as a military base and residence, Karim Khan-e Zand ordered the design to be practical and aesthetically pleasing.
This was only 7 years after his rise to power and the foundation of the military commander's very own dynasty in 1760. Controlling all of Iran, except for Khorasan, Mohammad Karim Khan-e Zand refused to be titled as "king".
Coming from a small tribe and drastically more humble beginnings than his royal predecessors, he chose to name himself "The Advocate of the People". Karim Khan-e Zand was the one that finally brought Iran to peace and growth, albeit lasting only until his death…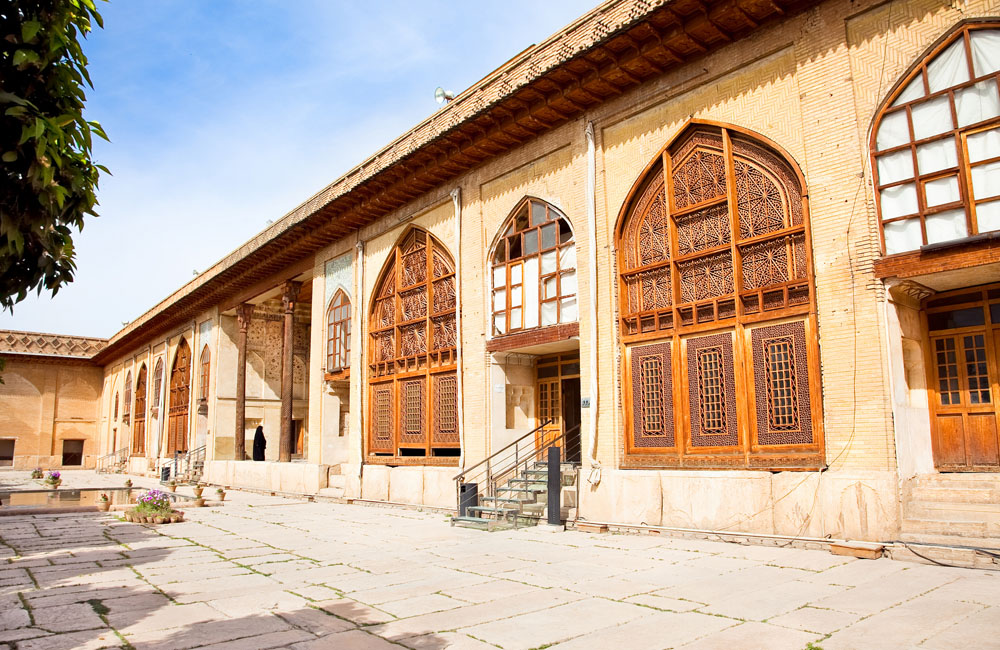 Architecture of the Great Khan's Castle
The medieval citadel, spanning 4,000m2, is located in Shiraz's Shahrdari Square; it marks the center of a huge 12,800m2 compound. The Persian warlord ordered the citadel to be constructed with the highest quality materials brought in from all over Iran.
Built in the Iranian style of architecture, the citadel is encompassed by four high walls connected by four round towers. The 12m walls and 14m towers are built thicker at the bottom and get a bit leaner towards the top.
All of the walls and towers are impressively decorated with beautiful ornamental Persian brickwork. The interior of these walls used to feature a variety of paintings depicting the humble leader's life and conquest, however were covered in plaster shortly after his demise.
His actual living quarters features a stunning display of stained glass on the entire arched entrance wall and doors. Beyond the entrance, visitors will encounter beautifully crafted examples of stucco designs and wall paintings.
Despite the damage done to a great portion of these paintings, there's still enough to captivate and complete one's vision of mighty leader's time. Perhaps it was the quality of these materials that have kept it standing in great condition until this day!
City/Town: Shiraz
Address: Hejrat St., Shahrdari Sq., Karim khan Zand Blvd.
Operating Days: Everyday
Operating Hours: 8Am. to 9Pm.