Their ancestral roots being traced all the way back to 40,000BC, the ancient Bakhtiari Nomads of Iran were of the first human beings on this planet to begin agriculture, farming and civilization. These ancient Persians reside in south west Iran in Chahar Mahal & Bakhtiari, Khuzestan, Lorestan, Kohgiluye & Boyer-Ahmad and Isfahan. Although, as with many of the Iranian nomads since early 19th century, these ancient tribes have settled into permanent living areas, there are still groups within them that still travel. Come along with goingIRAN to learn and discover more about these historical marvels!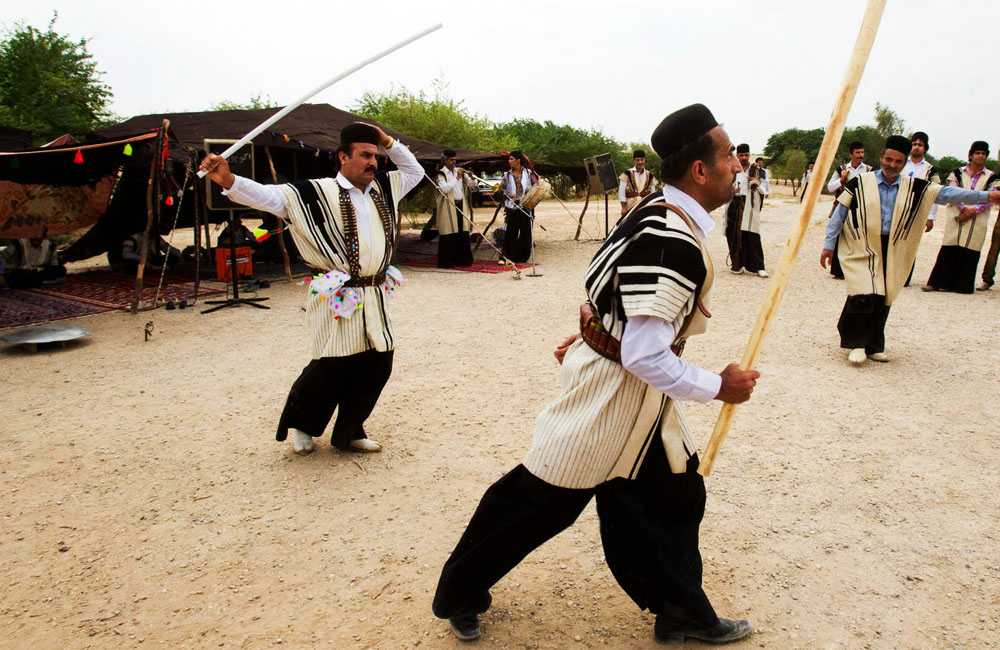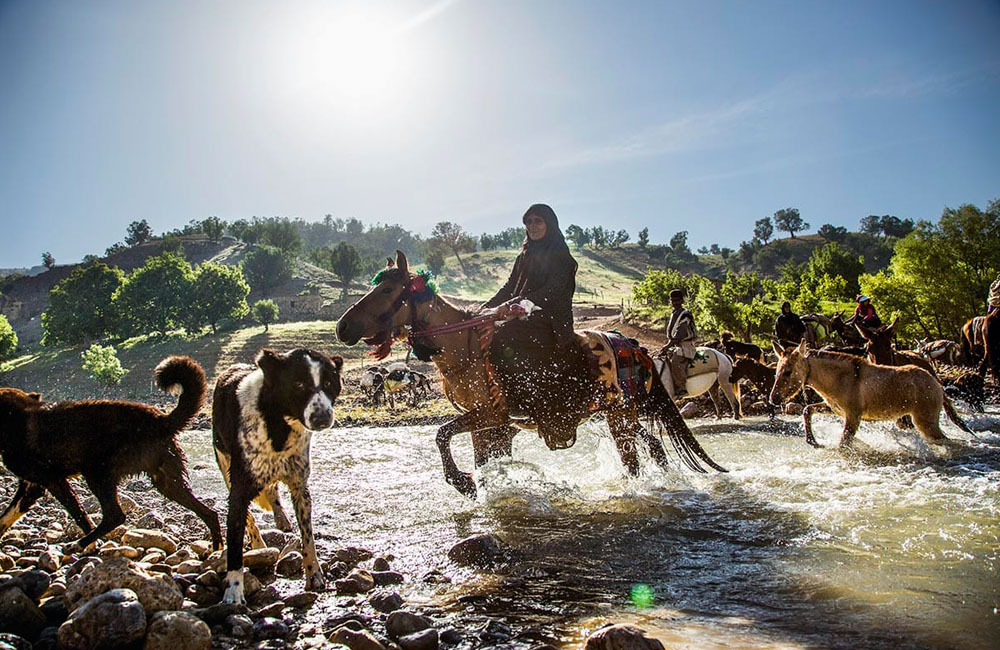 The Bakhtiari Nomads are recognized in two main divisions and many more sub-divisions beyond that, which we will stray away from explaining for the sake of the reading. Chahar Leng and Haft Leng are the two types of Bakhtiari nomads. The only real difference between them does not lie within their culture or language, but within their area of residence and migration routes. These nomads have been living in a sweet spot very accommodating weather and living conditions. Abundant greenery, rainfall and geography have kept these people in the same area for tens of thousands of years! Even until today, many remains from ancient eras (Stone and Iron Age…etc.) can still be found in these areas.
These old travellers are historically renowned for their skills in horseback riding and archery. Throughout the ages, they have successfully been able to maintain their beliefs, traditions and known ways of life. Despite their ancient lineage, they have only been officially referred to as 'Bakhtiari' nomads since 1372 – 1501 AD. The name Bakhtiari can be translated to opportune or fortunate. Their language is also called Bakhtiari, which is a dialect of the Lori language.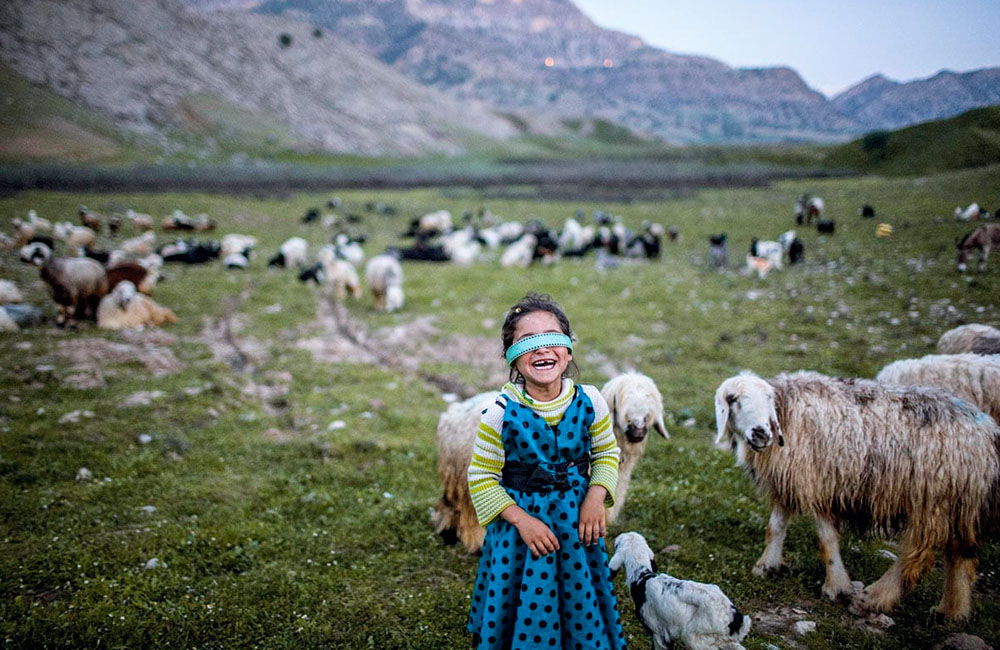 The Bakhtiari nomads and their colorful and interesting culture
The Bakhtiari nomads have a very colorful and interesting culture; having playing music, wearing unique clothing and being hospitable as its foundation. They play a variety of string and wind instruments; performing special ceremonies during weddings and burials.  The younger women wear brightly colored layered-dresses with beautiful decorative scarves and hats; reserving the darker color tones for the elders. The men of the tribes wear an ensemble that has been passed down for millennia consisting of a very long sheepskin vest, felt hat and dark brown or black pants. Having been lived their current lifestyles for thousands of years, the Bakhtiari are quite an extraordinary experience to visit and get to know. As the international nomad you are, you will most likely be well accepted into this local nomad's society!
     Recommended Reads | Other Ancient Nomads of Iran