The Ancient Necropolis of Naghsh-e Rostam
Lying quietly within enormous cliff walls about 12 kilometers northwest of Persepolis an ancient cemetery, Naghsh-e Rostam, dating back to around 1000 BC, awaits the attention of curious travellers and discoverers. The necropolis is named after its oldest relief rock-carving dating back to 1,000 BC. Suspected to be of Elamite origin, the antiquated relief depicts a man with mysterious head-wear. The image of this man was part of a larger mural which was largely destroyed by order of Bahram II. Locally it is believed that the man with the mysterious head-wear is Rostam, a powerful symbolic mythical hero. Come along with goingIRAN to learn and discover more about this destination!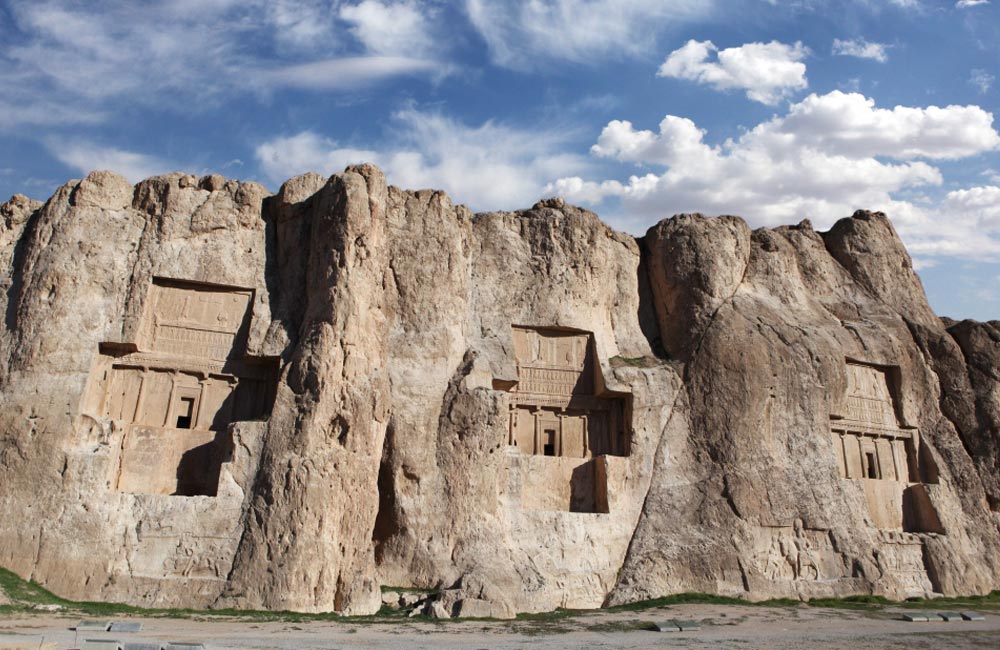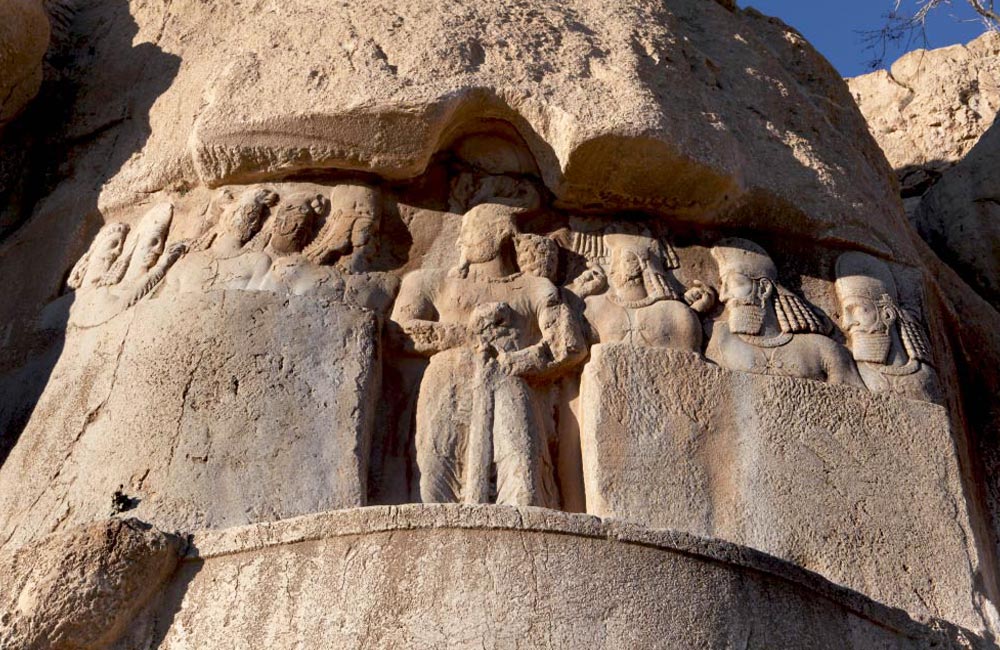 The antiquated burial place is home to four tombs of Achaemenid Kings. Darius II (c. 522-486 BC), Artaxerxes I (c. 465-424 BC), Darius I (c. 522-486 BC) and Xerxes I (c. 486-465 BC) are all believed to have been resting here. The four enormous tombs are carved into the rocky cliffs. Each king lay in a sarcophagus which was placed in a small chamber in the center of the cross-shaped façade. A fifth unfinished tomb, belonging to either Darius III or Artaxerxes III, remains yet to be filled.
Among the tombs in the rocky cliffs are seven bewildering gigantic relief carvings, depicting the ancient Sassanid rulers. The meticulously carved reliefs show scenes of historical battles, enthronement and characters of royal families. Naghsh-e Rostam is a fantastic example of authentic Middle Eastern history and culture. The presence of this ancient necropolis is truly enchanting and is something every visitor and tourist of Iran should experience!
City/Town: Shiraz
Address: Naghsh-e Rostam, Marvdasht-Sarooie Rd., Marvdasht-Sa'adatshahr Expy.
Operating Days: Every days
Operating Hours: 8 Am. to 7 Pm.
Neighborhood: Takht-e Rostam – Naghsh-e Rajab – Laneh Tavoos Tourism Restaurant – Estakhr ancient city