Also known as Gabri Dome, the magnificently ancient Gonbad-e Jabaliye (Jabaliye Dome), is an extremely antiquated domed-structure with some very unique and bizarre features that predate the Islamic influence in Iran.
It is comprised of three stories, topped with a shallow dome and erected in an octagonal shape. A truly breathtaking site, its simplicity yet sheer age leaves its visitors trailing off to a time long in the past.
Having many influences from Sassanid architecture, Jabalieh Dome can not only be regarded as one of the most beautiful places in Iran, but as one of the oldest you will see in your travel to Iran, too! Come along with goingIRAN as we take you to see an ancient pillar of Iran's history!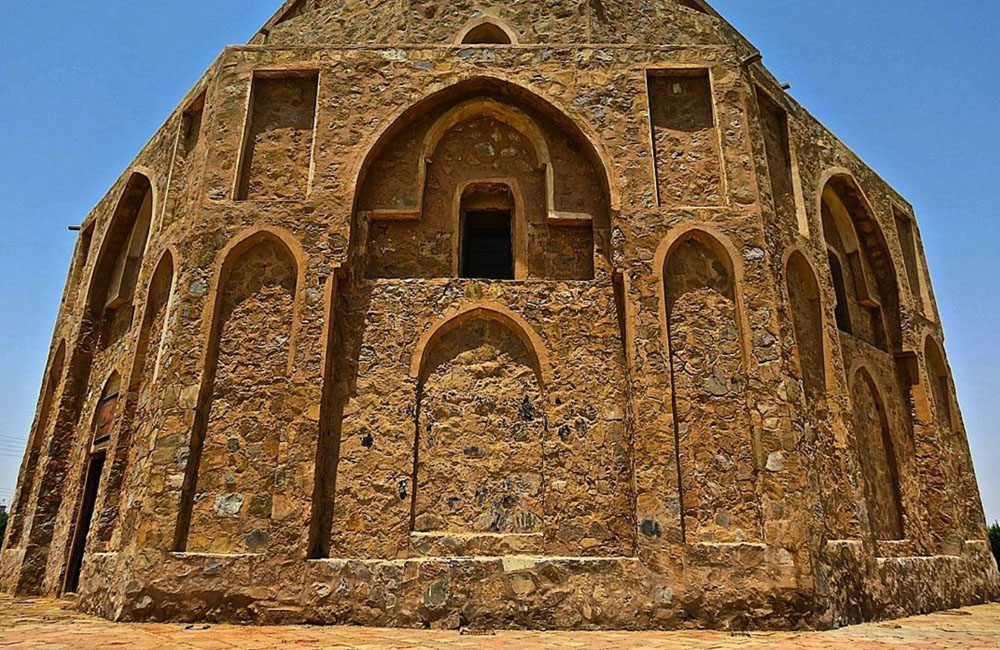 Quick Glance at Jabaliye's History
Local scholars estimate the construction of Gonbad-e Jabaliye to date back to the pre-Islamic Sassanid Era. They also speculate that its construction would have been completed in during the Seljuq dynasty.
Dating back to the pre-Islamic period, Gonbad-e Jabaliyeh is thought to have initially been used as a Zoroastrian fire temple.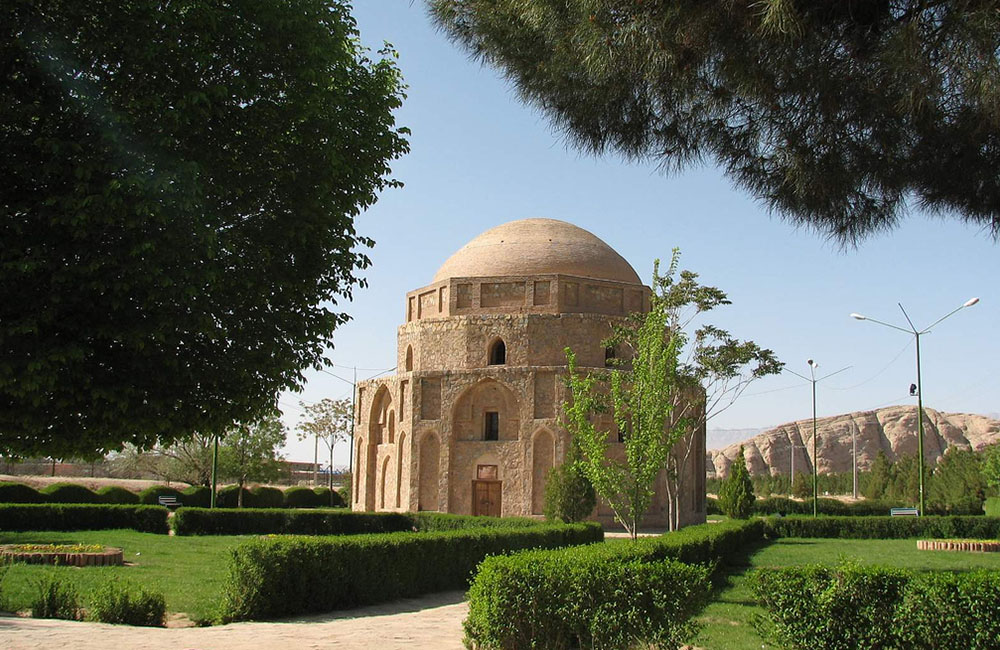 The Uniquely Bizarre features of Jabaliye Dome
The matrix of Gonbad-e Jabaliye is in an octagonal geometry. Other than its dome, it is made entirely of stones and features beautiful symmetrical designs on its façade.
Three meters up, on each of the eight faces, the Gonbad-e Jabaliye structure has a door and above it, an arcade window. As of the recent years, all but one the doors have been filled-in, in order increase the building's structural integrity and strength.
Its dome is made entirely of bricks. Although it looks quite raw on the outside, the interior of the dome was covered and decorated in plaster. The plasterwork on the interior, however, has seemingly broken-off over time and damaged the area below.
An extremely fascinating and odd fact about Gonbad-e Jabaliye lies within its construction materials. Historians say that it has been documented that in its gypsum-mortar and binding materials, camel milk was used instead of water!
The outside is made from whole stones and mortar, while the inside is lined with limestone. Aside from the highly abnormal use of dairy products in its construction, there is another eye-catching feature that shouldn't be overlooked.
The use of uncut rocks and stones to build the walls of Gonbad-e Jabaliye, versus the more conventional brick is quite unusual. All said and done, it is believed that it's the camel milk that has made Gonbad-e Jabaliye endure so long!
How to get Gonbad-e Jabaliye
The Jabaliye Dome is located in the heart of Kerman City, in the Kerman Province, Iran. Surrounded by a small forest, the second-best landmark to know when looking for The Gabri Dome is Ghaem Park.
Travelers and tourists can easily get there via taxi from Shohada Square.
    Recommended Reads | Internet Access in Iran
    Recommended Reads | Credit Card in Iran (Tourist Card)