The oldest standing Persian garden in all of Iran, Bagh-e Fin (also known as Fin Garden) is a lush botanical oasis surrounded by Kashan's harsh desert landscape that was constructed in 1590. This beautiful paradise was the resting spot and summer abode of the kings and royalty throughout the ages. The dense garden is filled with 500 year old Cyprus trees alongside fruit trees and a plethora of different exotic flora. One of the features that has attracted a lot of attention is its intricate aqueduct system that brings in a pressured stream of spring water from Karkas Mountain, kilometers away. Come along with goingIRAN to learn and discover more about this destination!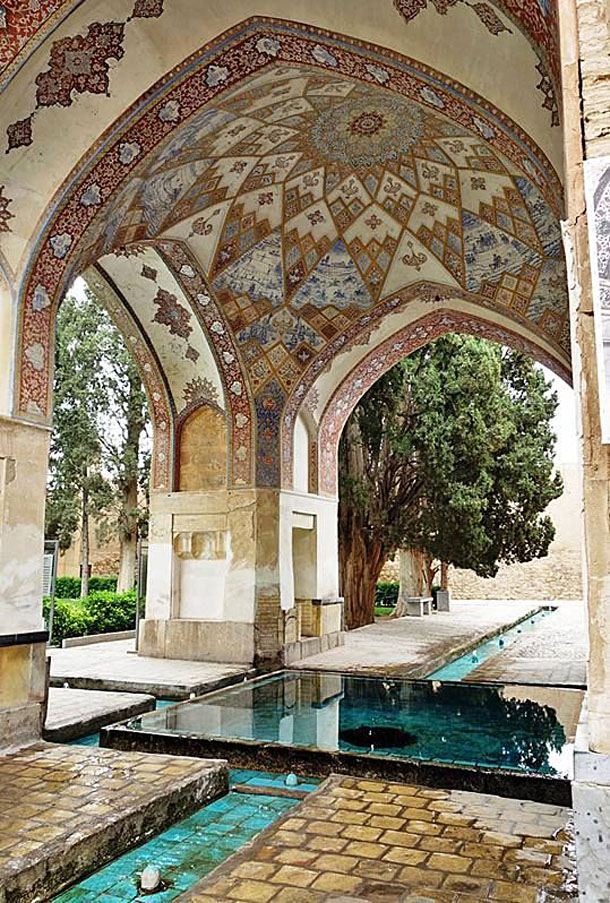 After being initially built and developed during the Safavid Dynasty under the reign of Abbas I of Persia, further renovations were made during mid-16th century. The breathtaking garden covers some 2.3 hectares with the main quadrangle is enclosed by tall walls with four towers in the corners. The graceful buildings in the garden consist of a women's pool, the king's room, the Qajar pool house, a library, the Safavid pavilion, a museum (modern structure), prayer room and the Fin Bathhouse. The aqueduct system is, surprisingly, not powered by any mechanical motor or technology. It has been designed with the old knowledge of Persian hydraulic canal systems; bring water from far away mountains with enough pressure to support small fountains in the central pools!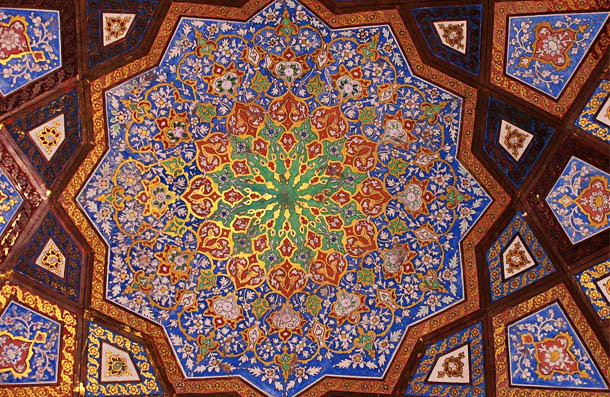 The experience in the spring and summer season here is truly remarkable. Feeling the cool fragrant breeze flowing between the citrus and other fruit blossoms throughout the garden can truly intoxicating! Walking through the beautiful greenery, passed the serene pools and waterways and arriving at building structures, one witnesses the exquisitely decorated rooms and meticulously ornamented vaulted ceilings. Floral designs and patterns, reflecting Persian rugs and ancient Iranian art have had a heavy influence in the artwork adorning the walls and ceilings here. The Fin Garden is a phenomenal example of traditional Persian architecture. Being over 500 years old, it gives visitors a great sense of how life was like for royalty of Persia in the 15th and 16th centuries! It is not just the beauty and serenity of the garden that has attracted so much attention to it. Actually, it is also quite the contrary; the murder of Amir Kabir, the great minister of Nasser Al-din Shah took place in the bathhouse here!
City/Town: Kashan
Street Address: Fin garden, Amir Kabir St.,
Operating Days: Every day
Operating Hours: 9am – 7pm
Typical Price: 150.000 Rls. (15.000 Tomans)
Neighbourhood: Amir Kabir Museum – Sialk Ancient hill
More attraction of Kashan: The Wonderful Tabatabaei House